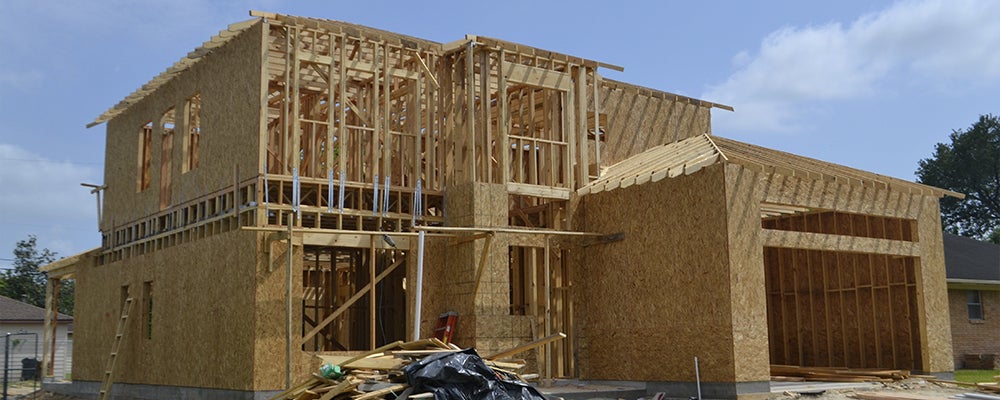 Buyers familiar with mortgage applications for pre-existing properties
may find the process of financing custom constructions surprisingly complex – even daunting. While certainly more involved, the experience need not be intimidating. With a basic grasp of the steps to expect, buyers can move forward with confidence. 
A buyer's ultimate approval depends on a variety of considerations not applicable to standard mortgage scenarios. In addition to the verification of income, liabilities, and cash available to complete a building project, lenders may wish to review the following:
- Architectural Plans and Building Specifications
- General Property Details
- Construction Agreement with the Builder
- Construction Budget from the Builder
Downpayment requirements will differ between lenders and from project to project; however, a good rule of thumb is to have a minimum of 25% of the total project cost or the value of the land portion of the project.
Often, lenders require reserve funds to be available for soft costs such as property taxes, municipal permits, architectural and engineering fees, Realtor and Lawyer fees, appraisals, and inspections.
Upon successful approval, funds are generally advanced in multiple stages known as "draws". The number of draws will vary from lender to lender and project to project, although 3 - 5 is considered common. Typically, funds are advanced upon the completion of construction stages that have been inspected.
An example of a 3-stage construction draw for an infill project would be as follows:
Advance #1 (Rough-In Stage):
Foundation is poured, framing (incl. sheathing and roof) is completed, electrical and plumbing are roughed-in. [Approximately 35% complete.]
Advance #2 (Drywall Stage):
Exterior finish is completed, basement floor is poured, and the heating source is installed. [Approximately 65% complete.]
Advance #3 (Completion Stage):
Finished doors, floors, carpentry, painting, heating, plumbing and electrical. Walks and driveways are poured. The house qualifies for an occupancy permit and is effectively considered completed. [100%]