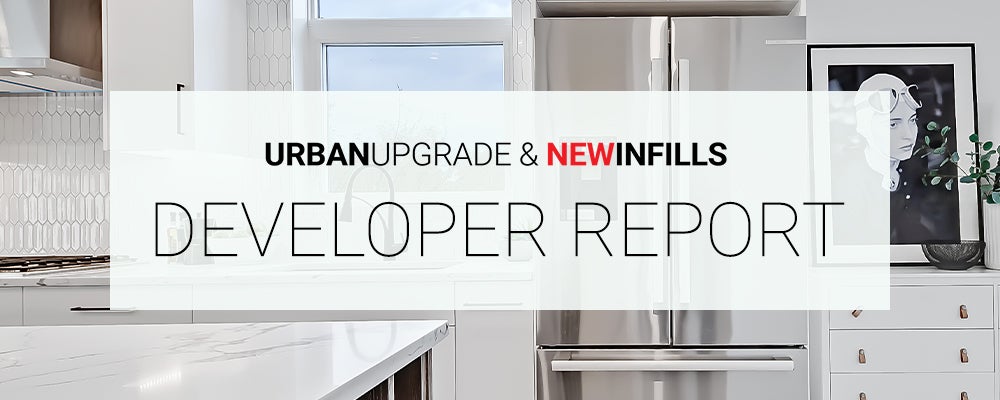 New infill sales activity holds steady in the final weeks of the summer season while inventories for both single and multi-family new infills experience further decline. 
Single-family new infills posted 24 sales during the month of August, on par with last month, however down from the 32 sales recorded in August of last year. Year-to-date sales are up almost 46% compared to this time last year.
Single-family new infill inventory has declined to 126 active listings, from 137 active listings recorded last month, and is down considerably from the 186 active listings recorded at this time last year.
New infill townhome sales edged upwards again, with 8 sales on record for August, compared to 5 sales recorded in July. However, they are down compared to August of last year, where 11 sales were recorded. Year-to-date sales are still up over 76% compared to last year.
New infill townhome inventory has declined further, to 38 active units for sale, from 41 active units recorded last month, and is also down compared to the 68 active units recorded at this time last year.
We anticipate sales activity to be strong over the coming weeks as kids go back to school and buyers resume their searches without being distracted by summer holidays. Inventory is likely to see further decline; however, prices are expected to hold steady for the foreseeable future even as cooler weather sets in and sales activity eases.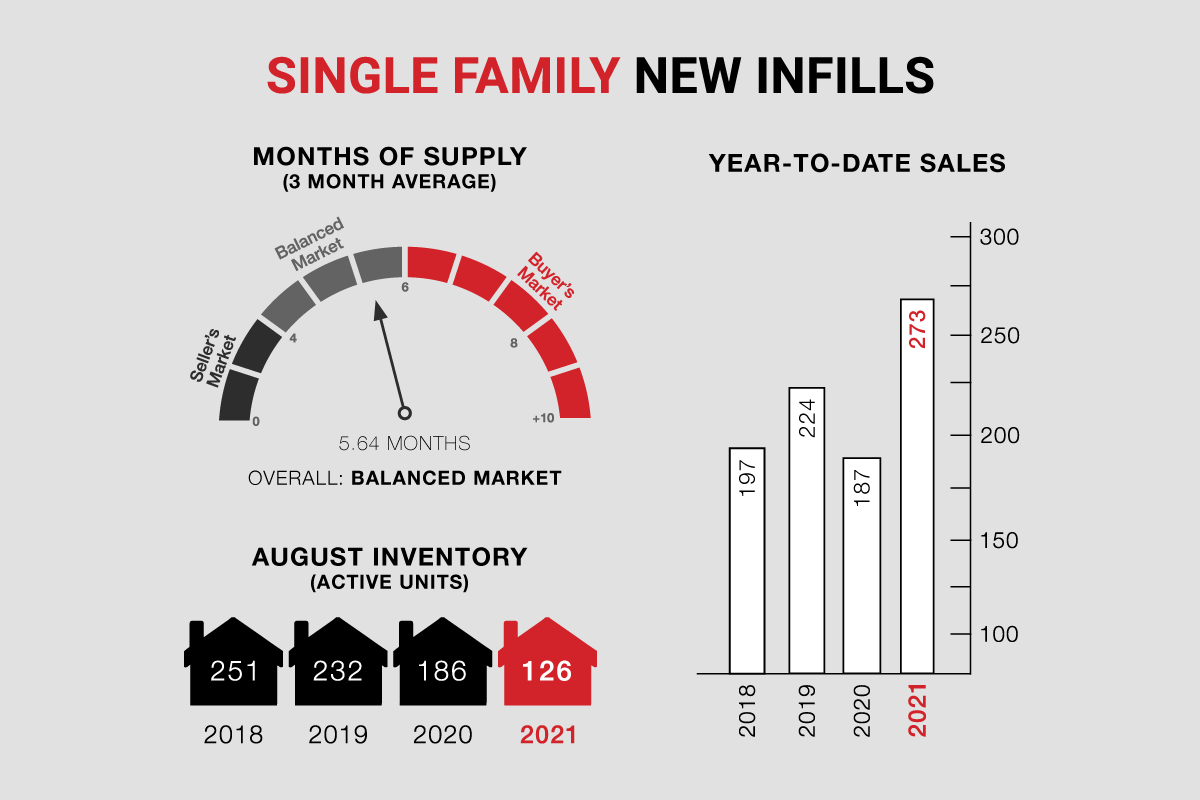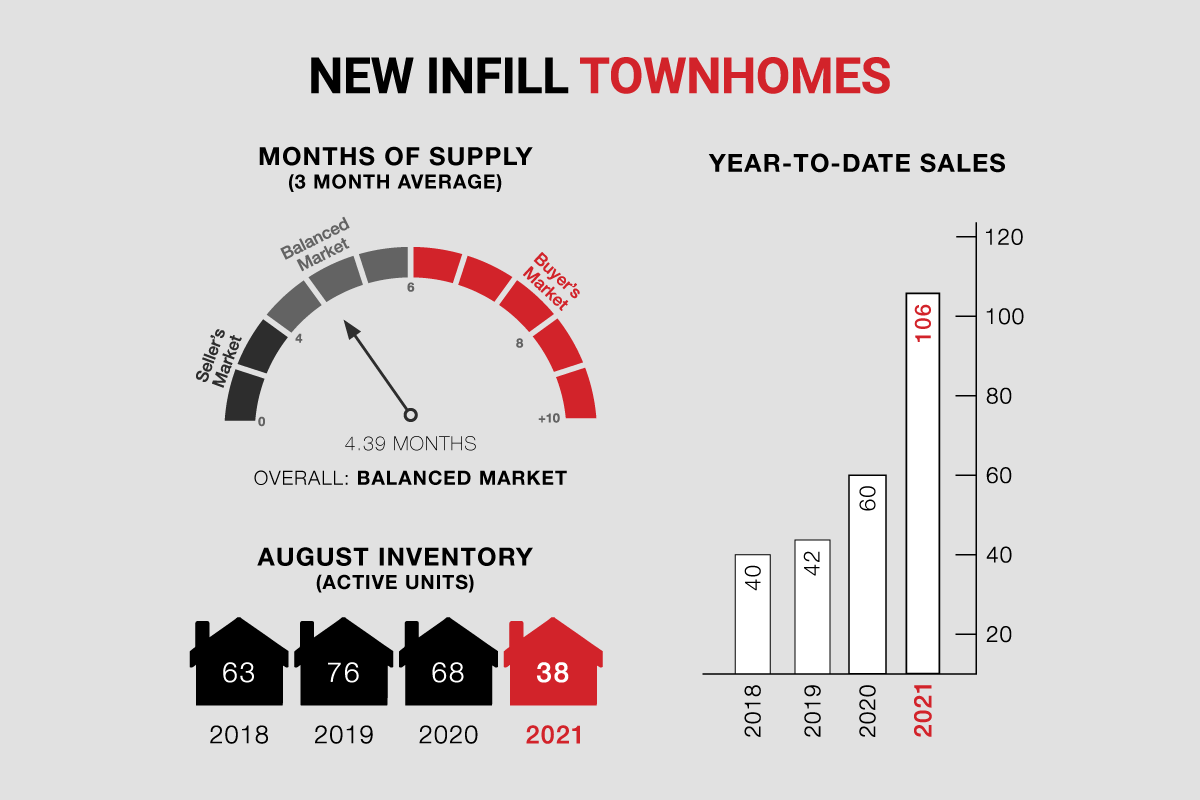 CALGARY MARKET UPDATE (CREB)


City of Calgary, September 1, 2021
- Citywide sales in August reached 2,151 units, 37 per cent higher than last year and 25 per cent higher than long-term trends. Sales have slowed from the record-setting pace seen earlier this year, but on a year-to-date basis, the eight-month total of 19,516 sales is higher than annual sales figures recorded over the past six years.
"Sales have far exceeded expectations throughout most of the pandemic, driven mostly by demand for detached homes. At the same time, supply could not keep pace and conditions shifted to favour the seller, something that has not happened in over six years," said CREB® chief economist Ann-Marie Lurie.
"With more buyers than sellers, prices rose, providing opportunity for many of the move-up buyers in the market. Over the past several months we have seen some adjustments in supply relative to sales, helping move us toward more balanced conditions."
The months of supply in August was nearly three months. This is an improvement relative to earlier in the year, but conditions generally remain far tighter than typical August levels. However, some improvements in supply compared to sales have been slowing price growth.
As of August, the total residential benchmark price was $459,600, slightly lower than last month, but over nine per cent higher than levels recorded last year. The price gains have ranged by product type, with the highest gains occurring in the detached sector of the market.