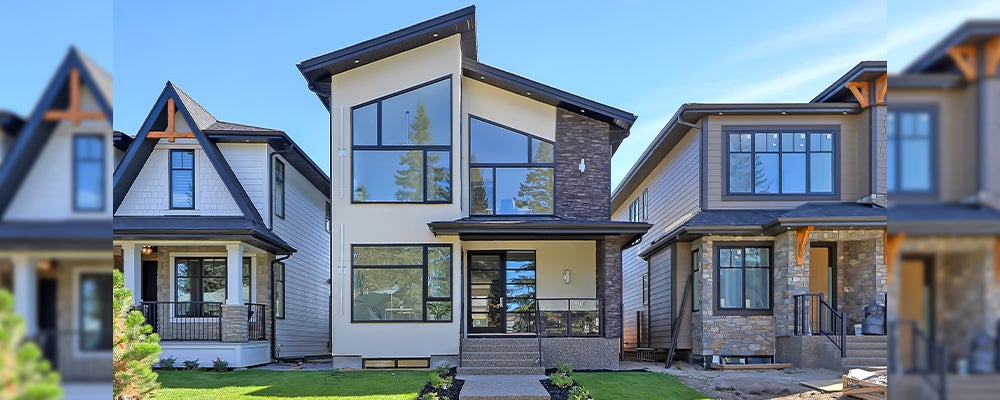 The process of building an infill is a very exciting one 
and as with any real estate development project, you need to ensure that you understand the costs associated before you get started. 
Understanding the costs ahead of time will allow you to budget accordingly and ensure that your custom-built infill home is a sound investment for when you go to resell. 
The costs of building an infill can be broken down into two major parts, the land component and the development itself.

As far as land prices are concerned, values can range vastly depending on location, lot size and development potential. To get a better idea of what current land prices are in any particular part of town, please reach out to our team.

Costs associated with developing a lot will depend on the approach you take in the contracting of the project. Builders/Contractors will often propose one of two contracting options, cost-plus or fixed price. Both scenarios have their respective benefits and drawbacks associated with them.

Cost-plus contracting can potentially result in a better construction price for your overall project, however, any unforeseen expenses such as escalating construction costs or unforeseen construction challenges will become the responsibility of the owner.

Fixed price contracts on the other hand shift much of the responsibilities of cost control to the contractor and often allow purchasers with less flexibility in their budget to sleep at night. The trade-off is that the contractor will often charge a premium in the fixed-price contract for managing these risks.

Other variables to consider while developing are the degree of difficulty involved in the construction process as well as the level of finishing quality of the home. Finishing material selections, appliances, retaining walls, specialized engineering and site servicing can all dramatically impact the overall cost of your build.

For more information on construction costs and contracting rates, please contact our team.

For more information on up-to-date construction costs and contracting rates, reach out to us at
info@urbanupgrade.ca
any time!