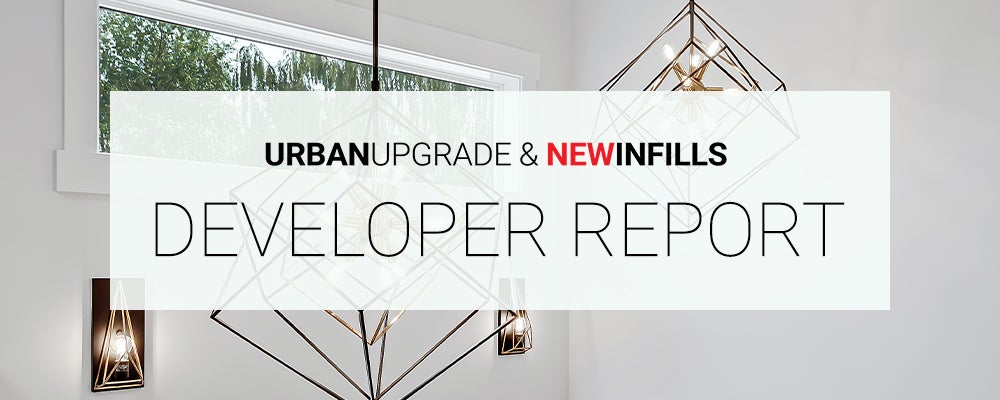 Both single and multi-family new infill inventory trends upwards while sales activity continues its healthy pace. 
Single-family new infills posted 24 sales during the month of September, on-par with the last two months, however down from the 34 sales recorded in September of last year. Year-to-date sales are up over 34% compared to this time last year.
Single-family new infill inventory has bumped up to 155 active listings, from 126 active listings recorded last month, however is still lower than the 168 active listings recorded at this time last year.
New infill townhome sales continue to hold strong with 9 sales on record for September, up slightly from the 8 sales recorded last month, however down compared to the 13 sales recorded in September of last year. Year-to-date sales are still up by over 57% compared to last year.
New infill townhome inventory has started to edge upwards, to 45 active units for sale from 38 active units recorded last month, but is still down from the 64 active units recorded at this time last year.
Inventory and sales activity are expected to remain steady throughout October as buyers and sellers make an effort to lock in sales prior to colder weather setting in.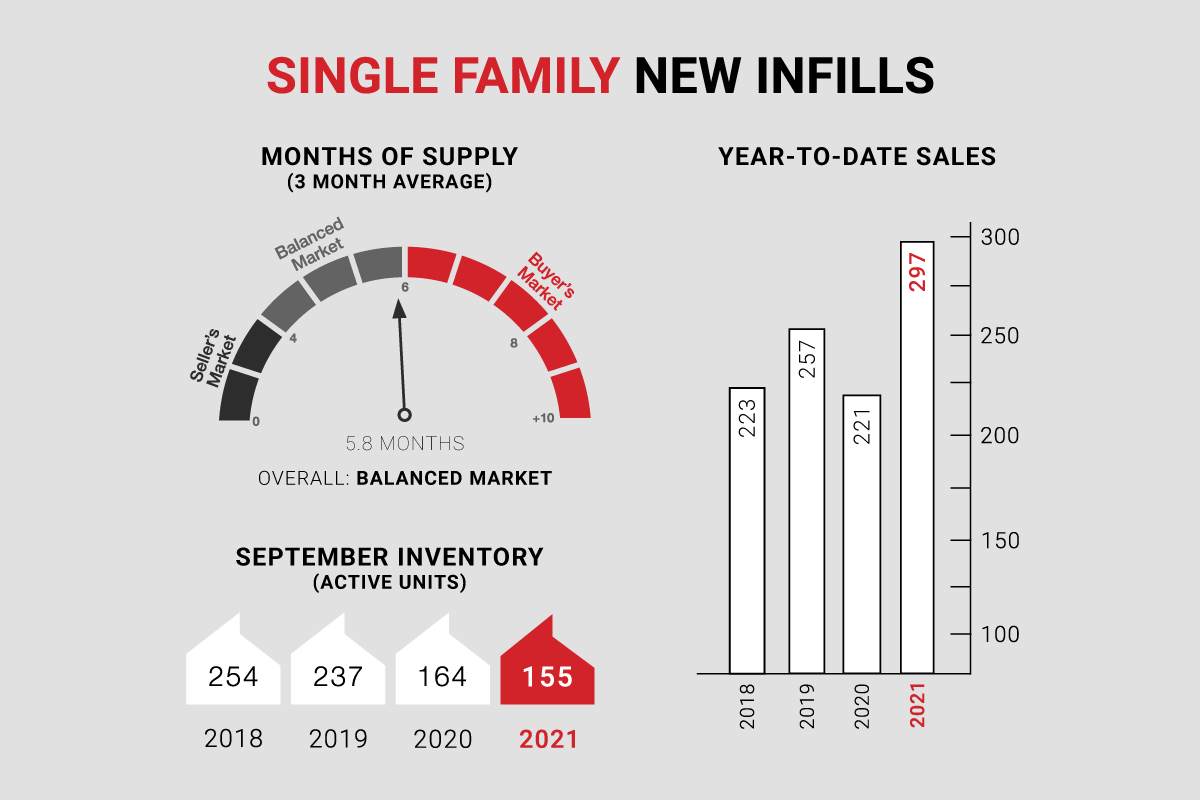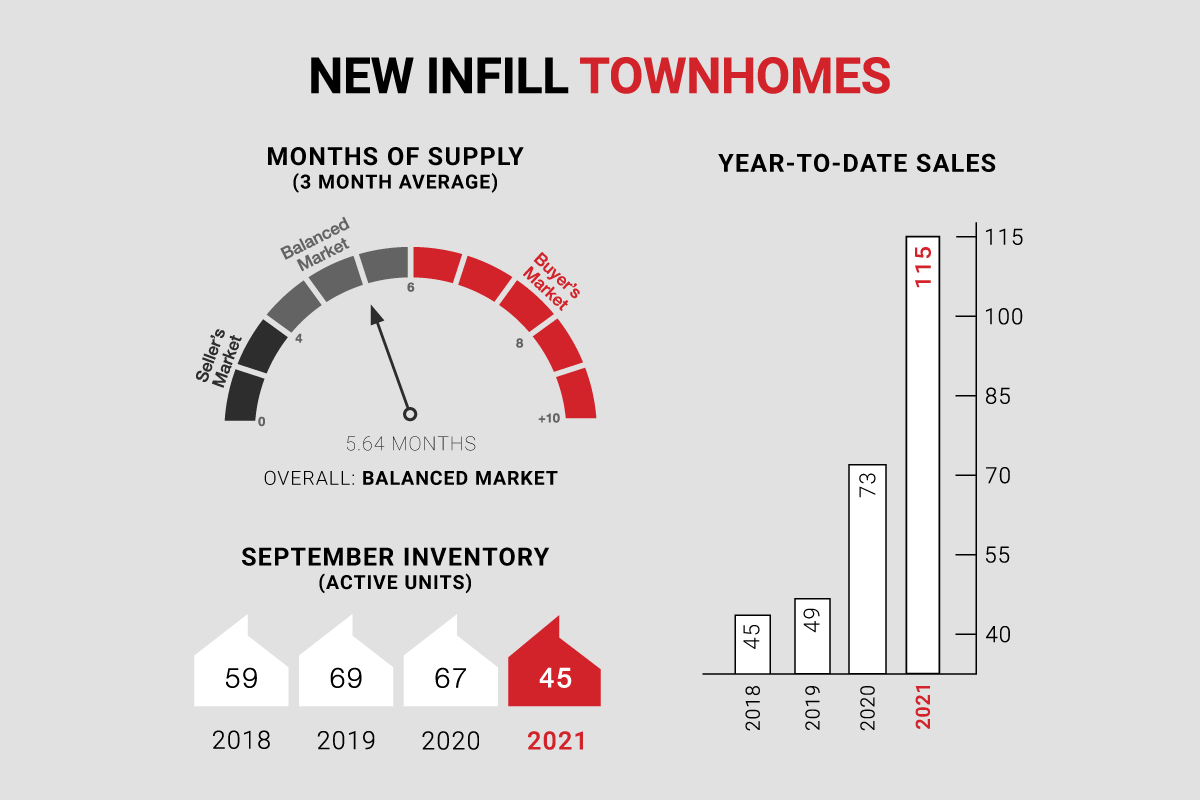 CALGARY MARKET UPDATE (CREB)
City of Calgary, October 1, 2021
- Residential sales totalled 2,162 in September, nearing the record high for the month recorded in 2005. Further gains in new listings likely supported some of the sales growth that occurred this month.
"While sales activity in the fall tends to be slower than in the spring months, the continued strong sales are likely being driven by consumers who were unable to transact earlier in the year when supply levels had not yet adjusted to demand," said CREB® chief economist Ann-Marie Lurie. "The market continues to favour the seller, but conditions are not as tight as they were earlier this year."
Inventory levels in September eased to 5,607 units, keeping the months of supply below three months. However, there is significant variation depending on property type and the tightest conditions continue to be in the detached market, with under two months of supply. At the same time, the apartment condominium sector is not facing the same level of supply challenges, with nearly five months of inventory available based on current demand levels.
Supply adjustments have helped ease the upward pressure on home prices. Prices have eased slightly relative to a few months ago, but they remain well above levels recorded earlier in the year. As of September, the total residential benchmark price in Calgary was $457,900, over eight per cent higher than levels recorded last year.