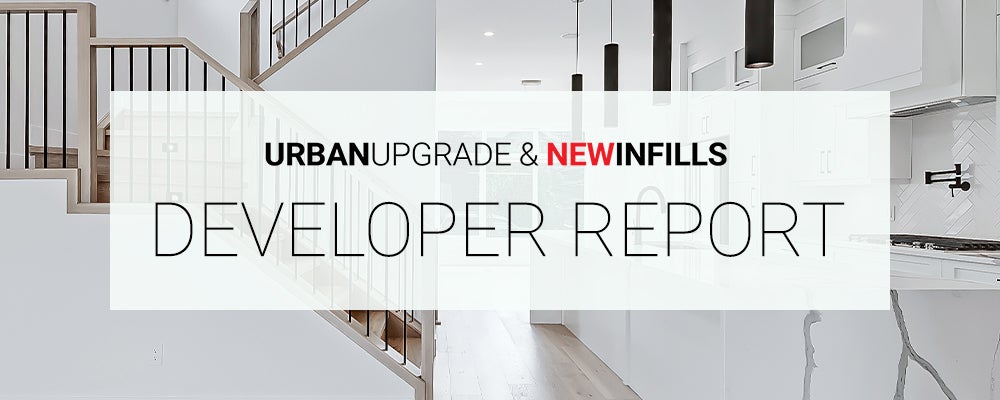 As we head into the summer season, new infill sales start to show signs of declining momentum. 
Single-family new infills posted 25 sales during the month of June, down considerably from the 38 sales posted last month, but almost on par with the 24 sales recorded in June of last year. Year-to-date sales are up 86% from last year.
Single-family new infill inventory has increased moderately to 149 active listings from 143 active listings recorded last month, down considerably from this time last year where there were 224 active listings.
New infill townhome sales continue at a strong pace, with 15 sales in June, down from 16 sales recorded last month but up from 11 sales recorded in June of last year. Year-to-date sales are up 121% from last year.
New infill townhome inventory has declined to 44 active units for sale, from 51 active units recorded last month, and is also down from 71 active units recorded at this time last year.
As restrictions ease, we anticipate a shift in behaviour that will likely lead to a continued decline in the pace of sales compared to the other recent months. This, coupled with rising inventory, will likely have us moving towards more balanced market conditions sooner than we realize.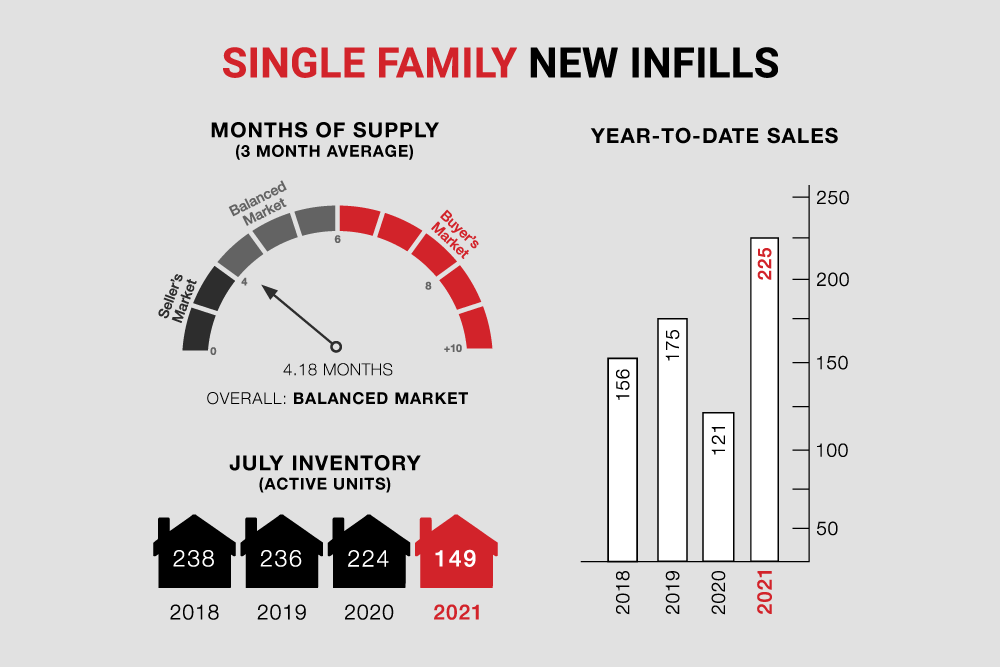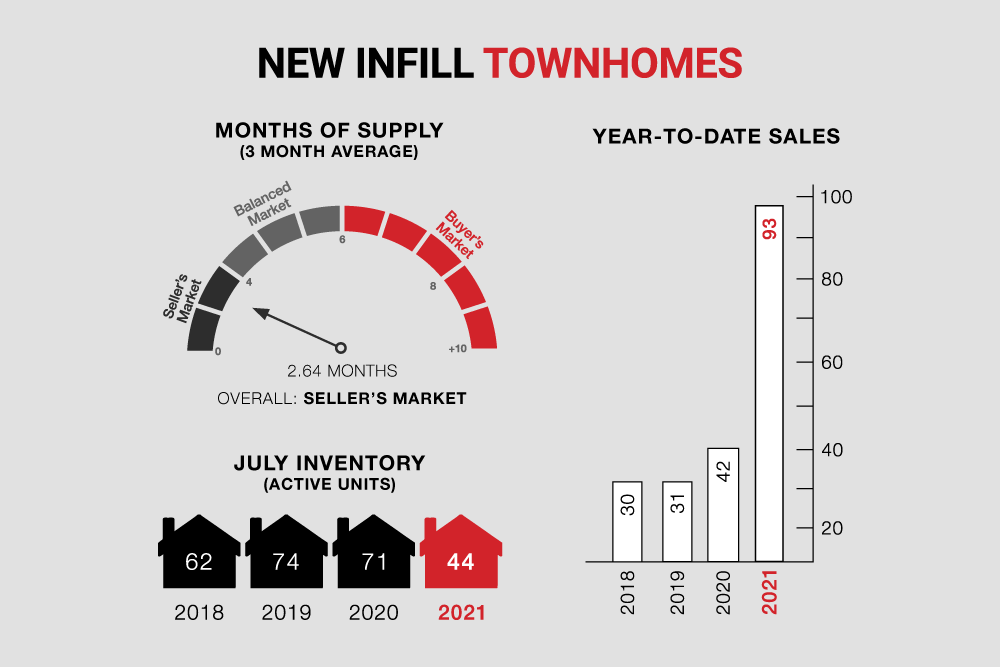 CALGARY MARKET UPDATE (CREB)
CREB, July 2, 2021
- Calgary's housing market is showing few signs of letting up, as sales reached 2,915 units in June – a record high for the month.
"It is taking time for supply to catch up with the demand in the market," said CREB® chief economist Ann-Marie Lurie.
"Through the early spring market, many buyers did not have a lot of choice, but the recent improvements in supply are providing more options for those purchasers and supporting the strong sales we continue to see in June. At the same time, gains in inventory are taking some pressure off the market as it starts to trend towards more balanced conditions."
New listings in June totalled 4,135, the second-highest level ever recorded for the month. This caused inventories to trend up to 6,918 units. While this is higher than longer-term averages, it was balanced by strong sales and the months of supply remained relatively tight at 2.4 months. However, this is still an improvement from earlier in the year when the months of supply was below two.
As the market moves toward more balanced conditions, we are also starting to see the pace of price growth slow. The benchmark home price continued to trend up in June, but the monthly gain slowed to less than one per cent. While the pace of growth is slowing, as of June, the benchmark price was 11 per cent higher than levels recorded last year.