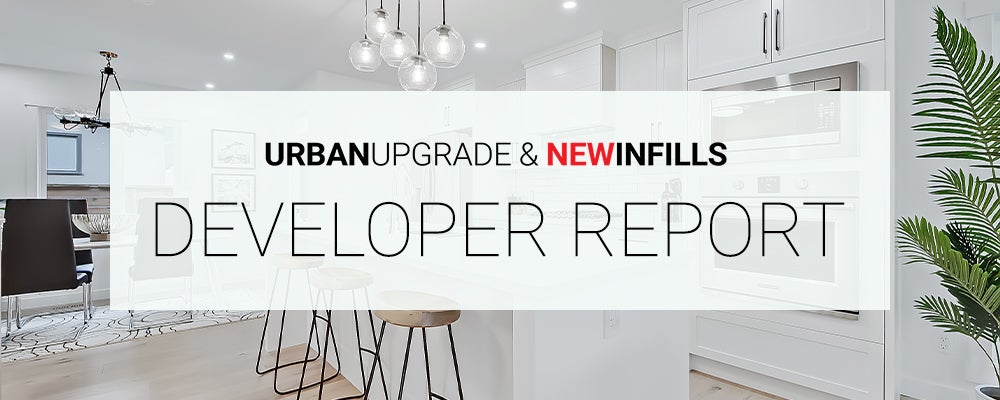 With warm weather in full swing and optimism that life may soon return back to normal, new infills had another great month of sales activity just ahead of the summer selling season. 
Single-family new infills posted another strong month in May, with 38 sales on record, down only slightly from the 42 sales recorded last month, and as expected, up considerably from the 17 sales recorded in May of last year.
Single-family new infill inventory has declined slightly, to 143 active listings, from 147 active listings recorded last month, which is down considerably from the 216 active listings recorded at this time last year.
New infill townhomes posted another great month in May, with 16 sales on record, down from the 22 sales recorded last month but up dramatically from the one single sale recorded in May of last year.
New infill townhome inventory has increased to 51 active units for sale, up from 45 active units recorded last month but down from the 57 active units recorded at this time last year.
As vaccination rates continue to increase and covid cases decline, we are cautiously optimistic about the real estate market heading through Summer and into Fall.
Although sales activity has been strong in all segments of the market so far in 2021, there is evidence that things are starting to slow down. If a significant number of buyers were to shift their attention away from buying and more towards travel, leisure and social activities, the scales may very well tip towards inventory accumulating faster than it gets absorbed, which could impact new infill market conditions.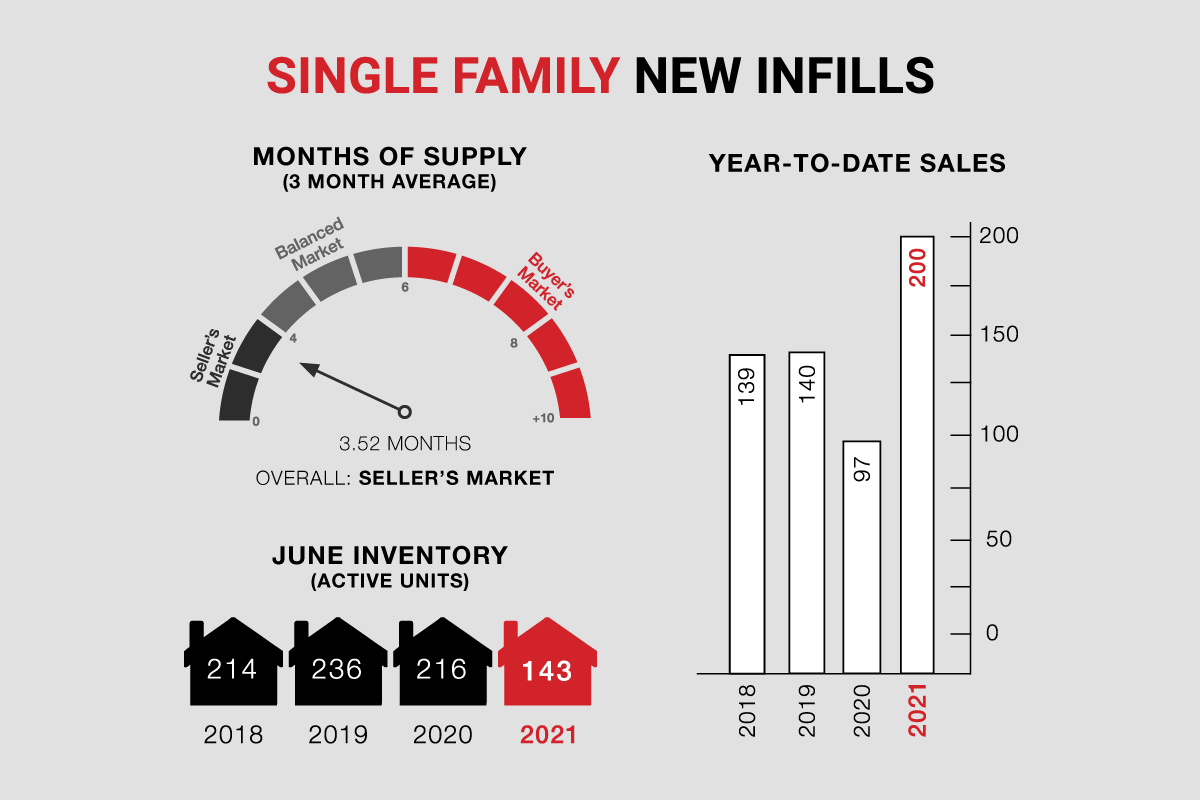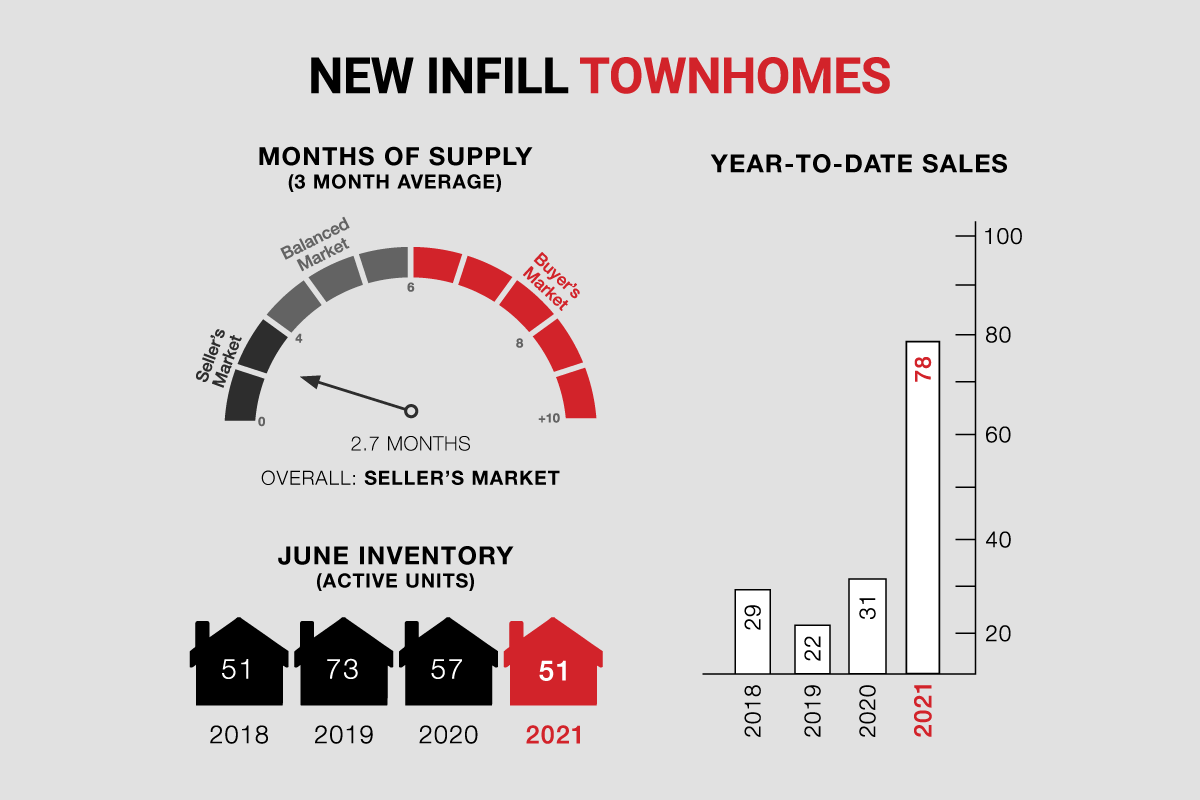 CALGARY MARKET UPDATE (CREB)
CREB, June 1, 2021
- With 2,989 sales, housing market activity hit a new May record.
Despite strong levels of sales, they did trend down relative to last month. Additionally, there were 4,562 new listings, causing seasonally adjusted inventory levels to increase over last month.
"The recent gains in prices have encouraged more homeowners to list their homes and take advantage of the current market situation," said CREB® chief economist Ann-Marie Lurie.
"However, the inventory gains are still not enough to offset the demand growth and the market continues to favour the seller. Prices are rising, but they are still recovering in our market from previous highs in 2014. Only detached and semi-detached home prices in certain districts and communities have recovered to the level of previous monthly highs."
The months of supply did trend up slightly this month to just over two months, but it was not enough to halt the upward pressure on prices. The unadjusted benchmark price in May reached $455,200. This is one per cent higher than last month and nearly 11 per cent higher than prices recorded last year.
Sales have been rising across all product types, but homes priced above $600,000 represent a larger-than-usual share of all sales. The upper end of the market only reflected 16 per cent of city sales last May, compared with this year where it now reflects nearly 26 per cent of all sales.