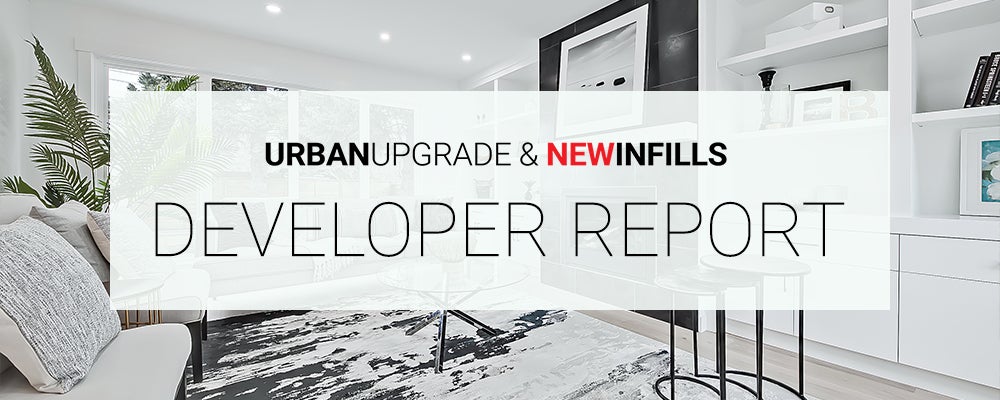 With lending policy changes on the horizon, new infills continue to sell at an impressive pace, putting further downward pressure on available inventory. 
Single-family new infills posted another great month with 42 sales on record, compared to an already impressive 46 sales recorded last month, a staggering difference from April of last year, where only 6 sales were posted.
Single-family new infill inventory is down slightly to 147 active listings, from 154 active listings recorded last month and down from the 198 active listings recorded at this time last year.
New infill townhomes posted yet another record month with 22 sales on record, up from the already healthy 19 sales recorded last month, and as expected, eclipsing the 4 sales recorded in April of last year.
New infill townhome inventory is down further to 45 active units for sale, from 58 active units recorded last month and 60 active units recorded at this time last year.
As inventory continues to decline and demand remains high, upward pressure on pricing is expected. With construction costs rising at an alarming pace, this may offer some relief for builders contemplating their next project but concerned about eroding profit margins.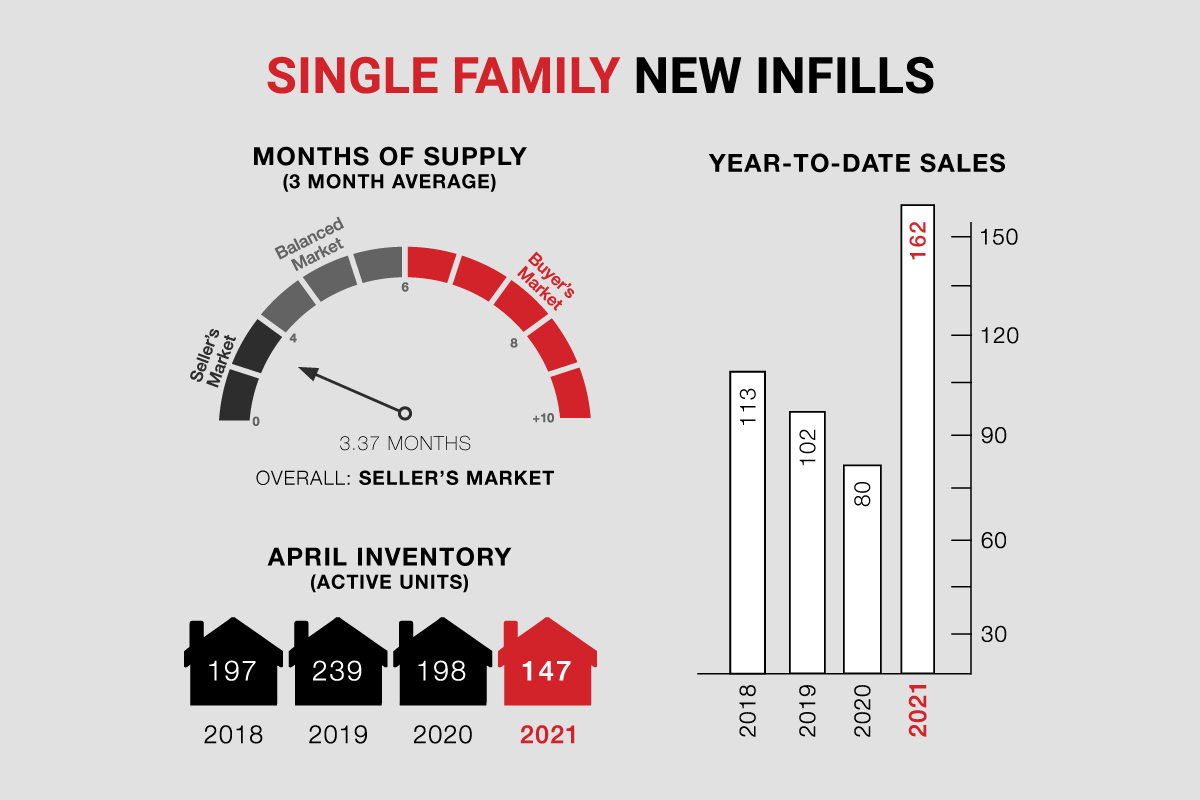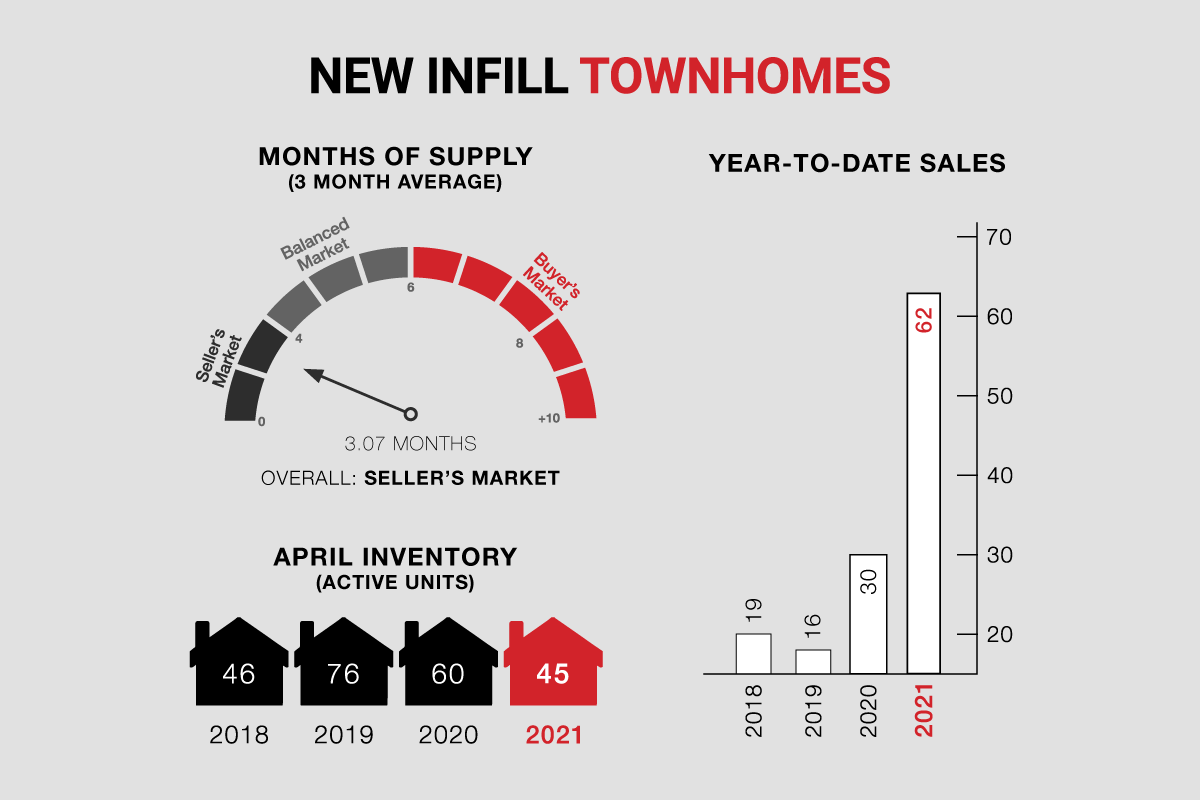 CALGARY MARKET UPDATE (CREB)
CREB, May 3, 2021
- There were 3,209 sales in April, a new record high for the month, as Calgary's housing market continues to bounce back from the pandemic lows recorded in 2020.
"Despite entering the third wave of COVID-19, there is more optimism of economic recovery when the economy re-opens," said CREB® chief economist Ann-Marie Lurie.
"However, the recent surge in home sales could be a result of potential buyers wanting to enter the market before any further changes occur in prices, interest rates and lending policy. This could erode some of their purchasing power."
Recent price gains and tight market conditions have also encouraged many sellers to list their home this month. However, demand was strong enough to absorb the additional supply, ensuring the market continues to favour the seller.
With 4,670 new listings coming onto the market in April, inventory levels trended up relative to last month and last year. With the elevated sales, the months of supply remains below two months.
Persistently tight market conditions are causing significant upward pressure on prices. For the second consecutive month, the unadjusted benchmark price rose by more than two per cent compared with the previous month and more than nine per cent compared with last year's levels.
While sales improved across most price ranges, product priced above $600,000 represented 25 per cent of the sales that occurred this month. This is a significant increase from last year when they only represented 12 per cent of sales. The shift in distribution is causing both the average and median prices to record double-digit year-over-year price gains.