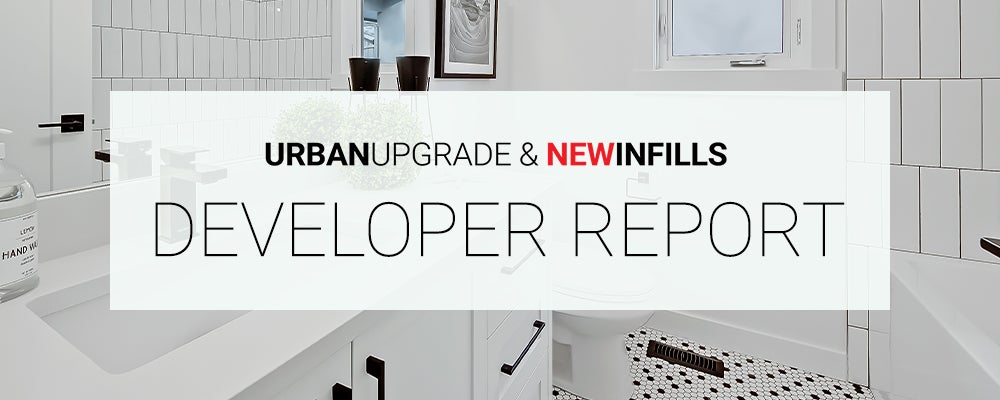 Both single and multi-family new infills continue to impress as sales activity quickly approaches 2014 levels. 
Single-family new infills posted another incredible month with 46 sales on record, compared to an already impressive 44 sales recorded last month, and (a more typical) 26 sales recorded in March of last year.
Single-family new infill inventory is up slightly, to 154 active listings, from 144 active listings recorded last month, and is down considerably, from 202 active listings recorded at this time last year.
New infill townhomes posted a record month, with 19 sales on record, up from an already impressive 15 sales recorded last month, eclipsing the 4 sales recorded in March of last year.
New infill townhome inventory is down moderately, to 58 active units for sale, from 69 active units recorded last month, and 60 active units recorded at this time last year.
Now that the Spring market is fully upon us and warmer weather begins to set in, we expect sales activity to continue its aggressive pace and prices to inch upwards as interest rates remain attractive and inventory remains low.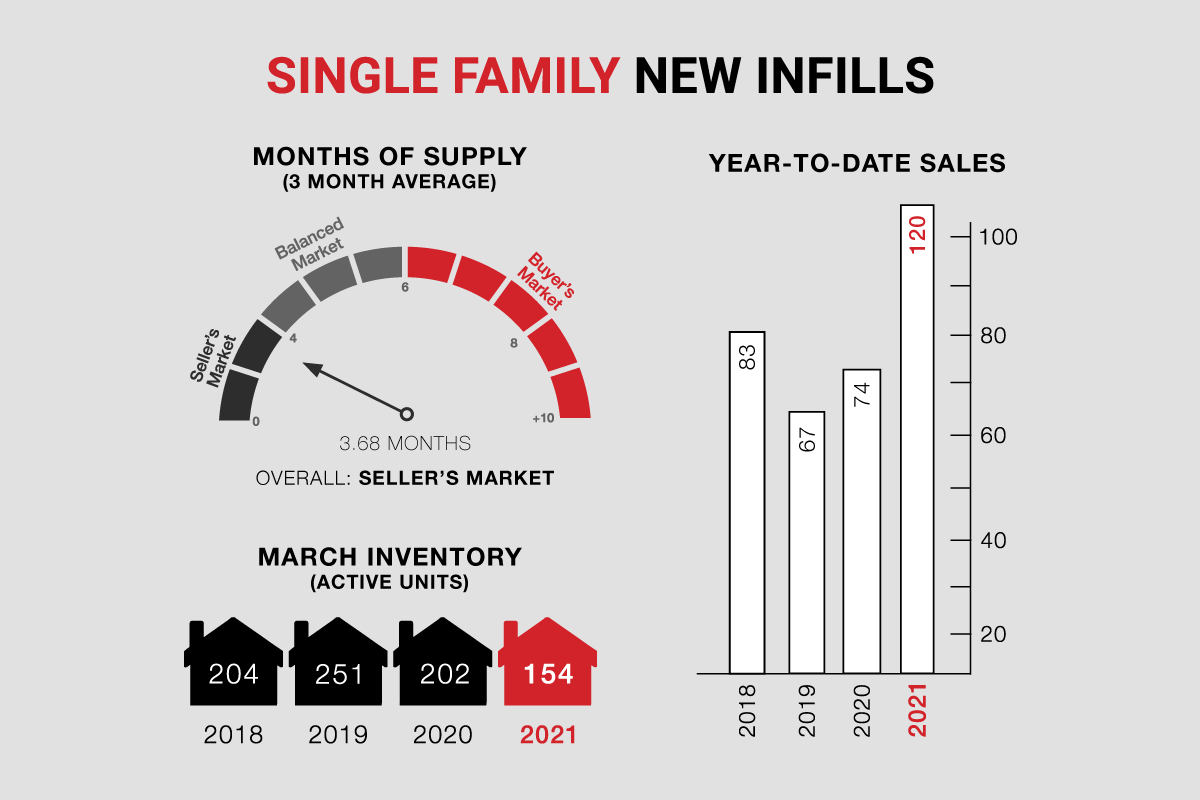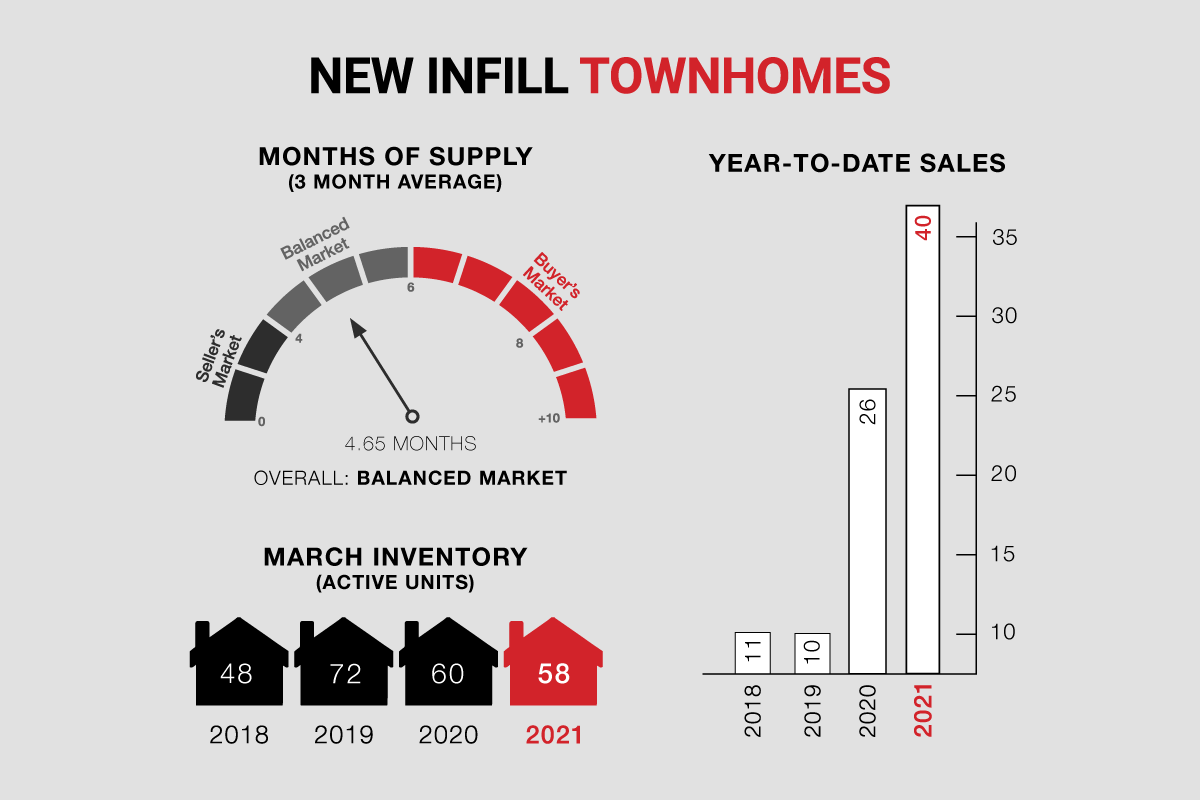 CALGARY MARKET UPDATE (CREB)
CREB, April 1, 2021
- The initial impact of COVID-19 on the housing market began last March.
One year later, it is not a surprise that March sales in 2021 were higher than in 2020. However, at 2,903 sales, this was the highest March total since 2007.
"Low lending rates and improved savings have supported sales activity," said CREB® chief economist Ann-Marie Lurie. "However, sales have been somewhat restricted by the lack of listings. This month there was a jump in new listings, contributing to the strong monthly sales."
Inventory levels pushed above 5,400 units, but citywide months of supply fell below two months. This reflects the lowest months of supply for March since 2014 and these tight conditions have contributed to price gains.
In March, the benchmark price trended up over last month to $441,900, over six per cent higher than last year's levels. The price gains have moved the market closer to recovery, but prices remain over five per cent lower than 2014 highs.
"Improving prices will likely support further gains in new listings, as sellers try to capitalize on the recent shift toward rising prices," said Lurie. "Eventually, this will help support more balanced conditions, but it could take time before we see this shift in the market."