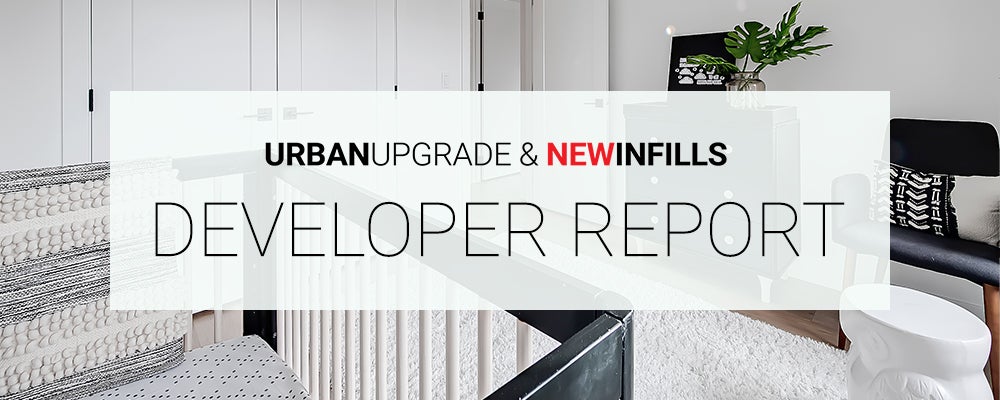 Low interest rates, coupled with optimism relating to the vaccine rollout and rising energy prices, led to new infills having their best month in almost 5 years. 
Single-family new infills posted a phenomenal 44 sales during the month of February, up over 46% from an already impressive 30 sales recorded last month, and up over 33% from the 33 sales recorded in February of last year.
Single-family new infill inventory is up slightly to 144 active listings, from 143 active listings recorded last month, and is down considerably from the 200 active listings recorded at this time last year.
New infill townhomes also posted an incredible month, with 15 sales on record (compared to 6 sales recorded last month) and 12 sales recorded at this time last year.
New infill townhome inventories are up moderately to 69 active units for sale from 59 active units recorded last month, and 56 active units recorded at this time last year.
As new infill markets continue to heat up and inventories decline, we expect prices to inch upwards as buyers scramble to find their next new home in the inner-city. After a long period of Buyers having the upper hand, Sellers finally catch a break in Calgary's new infill sector.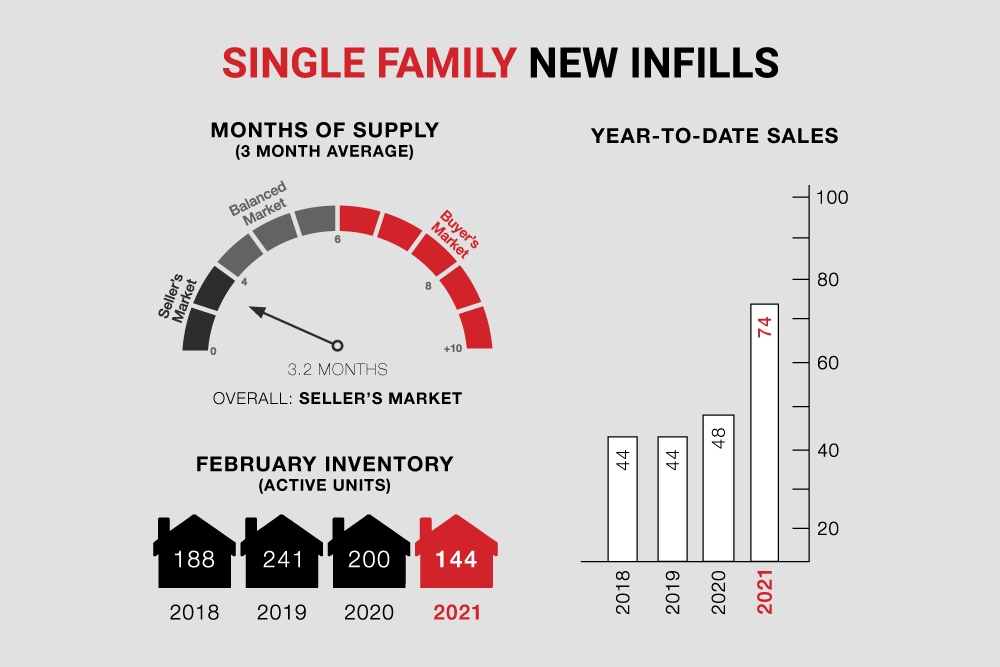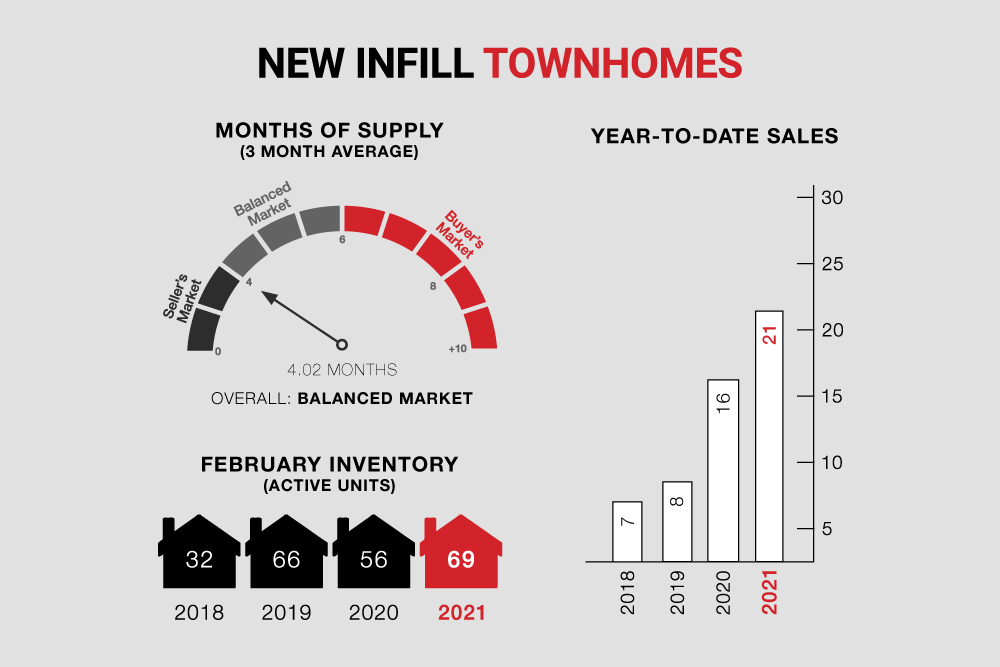 CALGARY MARKET UPDATE (CREB)
CREB, March 1, 2021
- With gains in every price range, residential sales activity in February totalled 1,836.
This reflects the best February since 2014.
"Despite continued COVID-19 restrictions, housing activity continues to improve. Much of the strong sales activity is expected to be driven by exceptionally low mortgage rates," said CREB® chief economist Ann-Marie Lurie.
"Confidence is also likely improving as vaccine rollouts are underway. Additionally, some of the worst fears con-cerning the energy sector are easing with recent gains in energy prices."
New listings also improved in February, but the gap between new listings and sales narrowed. This is causing the sales-to-new-listings ratio to rise to 65 per cent, keeping the months of supply well below three months.
Conditions are far tighter in the detached sector of the market, especially for product priced below $600,000, where strong sellers' market conditions are present with less than two months of supply.
The market has faced relatively low inventory levels compared to sales for the past several months and prices con-tinue to trend up. In February, the residential benchmark price rose over the previous month and currently sits four per cent above last years' levels.
Detached product has the lowest months of supply and is also exhibiting the most significant gains in prices. On the opposite end of the spectrum, the apartment condominium segment still has a relatively high level of inventory compared to sales, which is impacting price recovery for this property type.