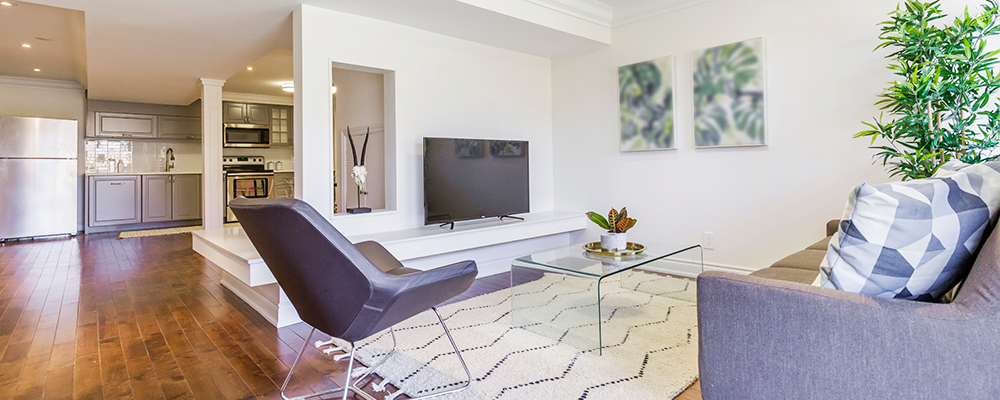 Calgary's new infill market has been around since the late 1990s
but has really taken off in popularity over the last 15 years. Until recently, however, it was extremely rare to see secondary suites in infills (especially legal ones!), primarily due to city zoning and development regulations. 
With changes to city policies on secondary suites in recent years, things are starting to change! These days, even semi-detached dwellings can accommodate secondary suites as long as the proper permits are obtained.
So, what are the main benefits of a legal secondary suite? And why are they becoming so popular?
EXTRA INCOME
A secondary suite can be legally rented out, which provides for extra income that can be applied towards mortgage payments and other household expenses. Unlike illegal suites, which provide additional revenue but can be shut down by the city or pose safety hazards to residents, legal suites are a safe form of revenue for a homeowner. In these challenging economic times, having the option for rental income can make a world of difference in affording a particular type of home or neighbourhood. Many lenders will also consider this additional rental income on mortgage approvals, meaning it can be easier to qualify for a home that offers a legal suite.
HOUSING A LIVE-IN NANNY
A legal secondary suite also allows a much more comfortable way to accommodate a live-in nanny while still allowing some privacy after-hours. Many live-in nannies would prefer to have some alone time when they are off the clock, and many families like to enjoy some privacy as well. A secondary suite's bonus is that when the kids are grown and the nanny moves on, this space can be rented separately or used differently.
MULTI-GENERATIONAL USE
A secondary suite also works well for multi-generational homes, when members want to maintain some privacy and autonomy from the main household. In these cases, having a second kitchen and a private entrance can give families that added separation. Sometimes, we see secondary suites housing ageing parents or grandparents. Sometimes we see the reverse - with older, grown children opting to utilize the suites while in school or beginning their career.
IMPROVED RESALE VALUE
Another appeal of having a legal secondary suite is improved resale value – especially if the home has been designed with flexibility in mind. Having the option for additional rental income, housing extended family members, or just being able to entertain this for the future is starting to become very attractive to today's home buyers. This demand is also forecasted to increase over time. Therefore, the added investment of having a legal suite remains whether or not you choose to utilize it, meaning it will still be a feature you can highlight in the future if you decide to sell.
FLEXIBILITY OF USE
Depending on the secondary suite's design, many can work just as well as normal additional living space if you choose not to rent out separately. However, having the option for a suite can be invaluable, as it is not usually feasible to add this later on. Therefore, buyers with an eye on the future tend to appreciate the option of being able to rent things out later or invite ageing family members to move in down the road without having to relocate.
Now Available: New Homes with Legal Suites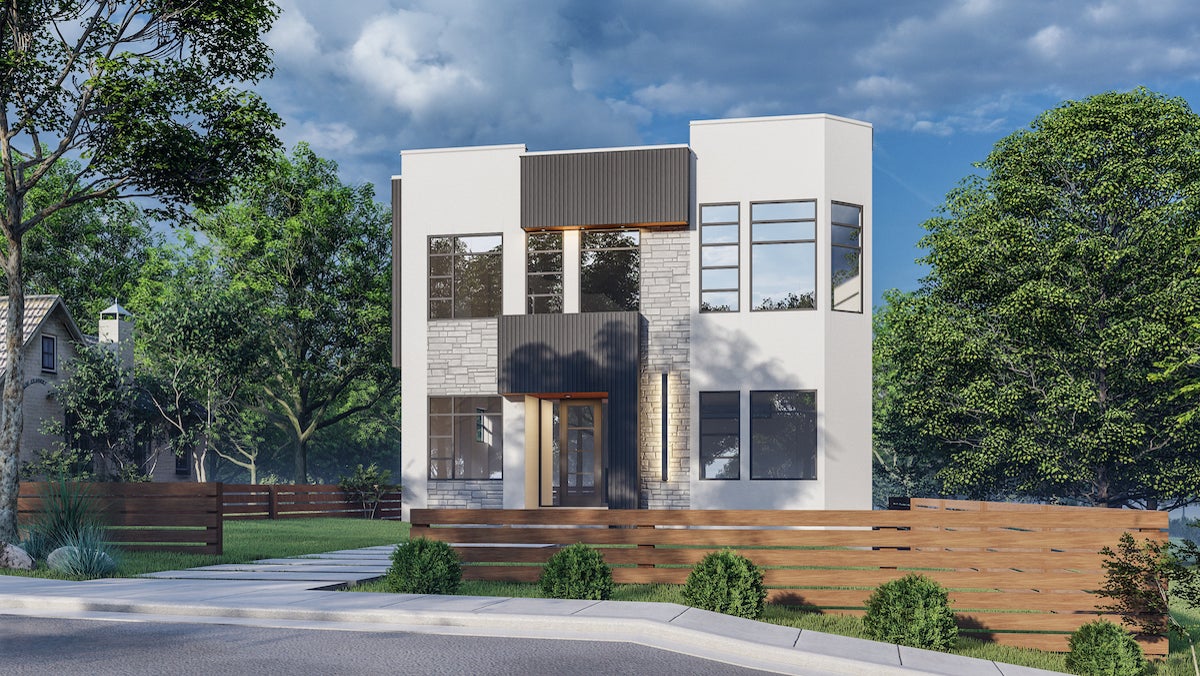 With a legal suite in place, this upcoming project offers a fantastic revenue opportunity. It has an upgraded, modern kitchenette, rec/entertainment room with an electric fireplace, and two good-sized rooms with easy access to the main 4-piece bathroom.
There are two entries to the developed basement – via a private exterior entrance off the separate parking space or an interior staircase. So, whether you keep the basement as extra space for your family, a mother-in-law suite, or as an avenue for revenue, this fully developed basement suite is ready to accommodate!
Find full details
HERE
.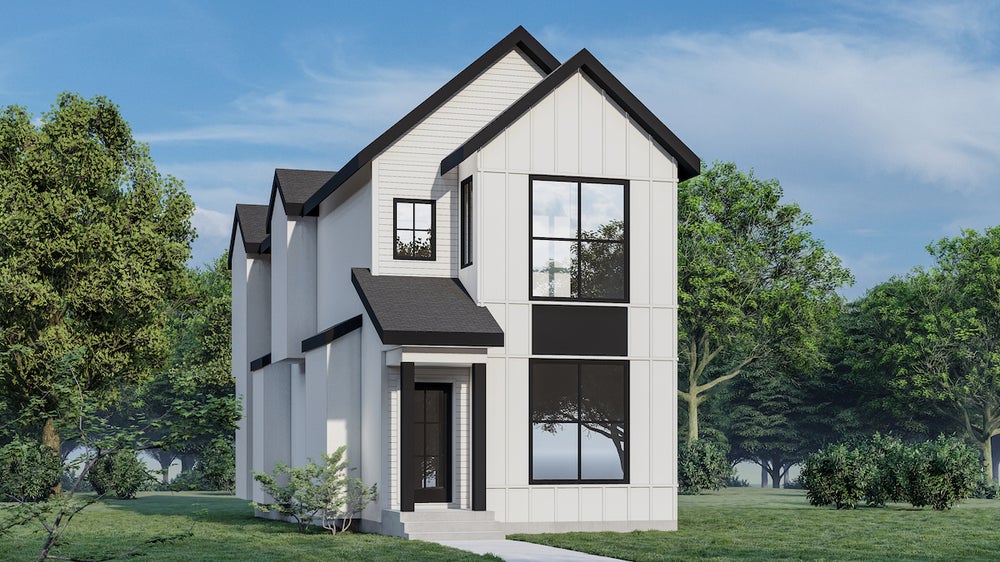 The proposed layout of this 2-storey, modern home is perfect for growing families or those looking for a great revenue opportunity.
The home features 1,882 square feet of above-grade living space, plus an additional 694 square feet in the developed basement, which includes two bedrooms, a full kitchen, and separate laundry!
Find full details
HERE
.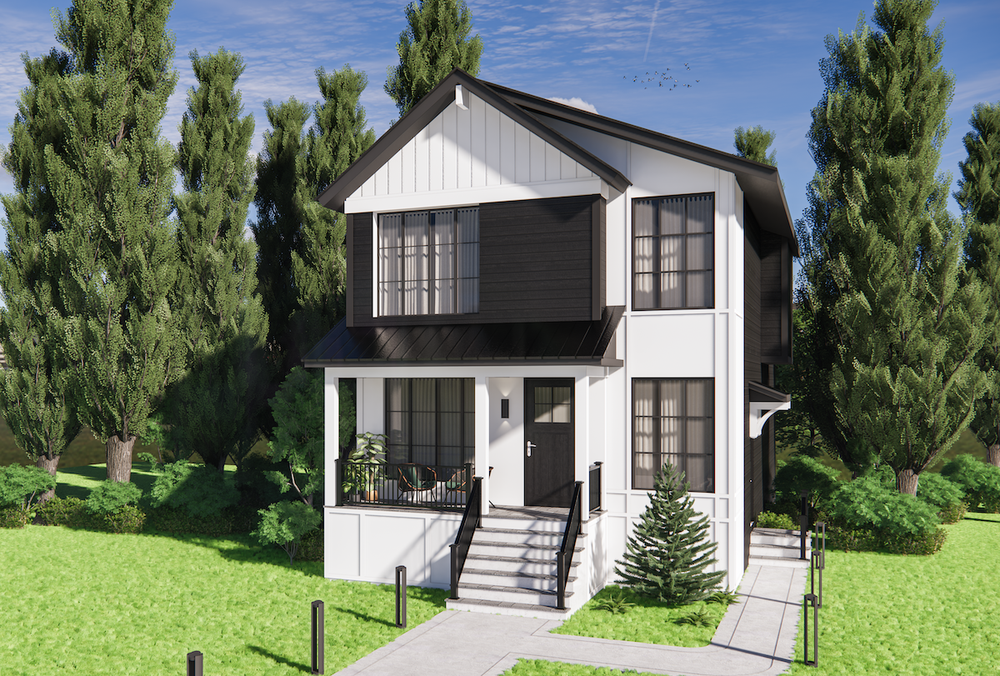 There's still time to customize this brand new detached infill in peaceful Capitol Hill!
This open concept, 2,204 sq ft home showcases what feels like an endless amount of space, and the basement is a proposed 2-bedroom suite with a separate entrance, laundry, and kitchen! Rent out one or both suites, or utilize the entire space; it's all up to you!
Find full details
HERE
.
COMING SOON
In addition to the properties featured above, we have a few other listings with basement suites coming very soon. We also have a few builders designing their new projects with flexibility for a suite to be easily added if desired – by making the basement accessible via a separate entrance and roughing-in a kitchen area, amongst other details. Check back soon for more properties as they come available!
OR…CUSTOMIZE!
Remember, it never hurts to ask! If an infill is early enough in its construction phase, it's worth speaking with the builder about the possibility of adding a secondary suite to the plans, whether this is done as a basement suite or via a carriage home above the garage. Contact us today if you would like to know which of our listings could be customized for you!