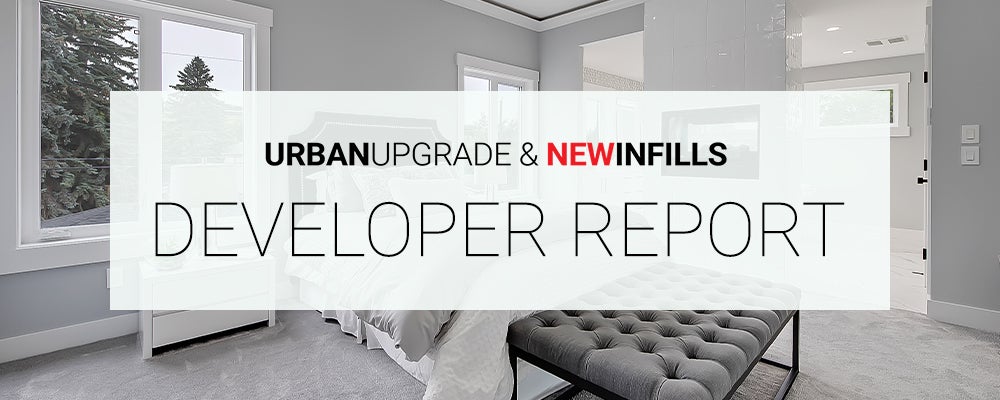 New infills performed exceptionally well during the month of January, with sales activity well above historical averages.
Single-family new infills posted an impressive 30 sales last month, up 25% from a healthy 24 sales recorded in December, and up 100% from the (more typical) 15 sales recorded in January of last year.
Single-family new infill inventory is up slightly, to 143 active listings, from 137 recorded last month, and is down considerably from the 200 active listings recorded at this time last year.
New infill townhomes posted 6 sales during the month of January, down from 8 sales recorded in December and up from the 4 sales recorded in January of last year.
New infill townhome inventory is up marginally, to 59 active units for sale, from 53 active units recorded last month, and is down moderately from the 61 active units for sale at this time last year.
With the Spring market just around the corner and inventory levels trending downward, we anticipate prices for new infills to hold steady, or potentially increase. Buyers can expect developers of new infills to hold their ground more fiercely during negotiations as rising construction costs coupled with limited land supply, make future projects difficult to justify as development margins erode.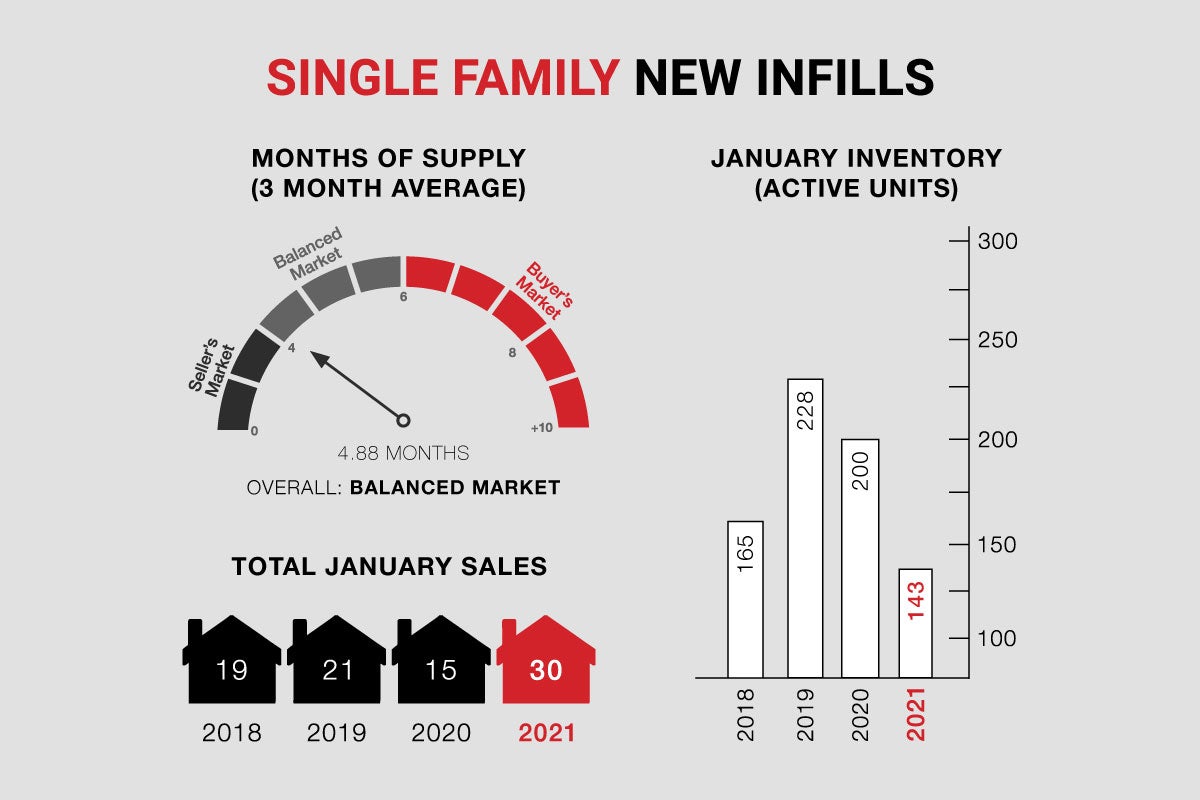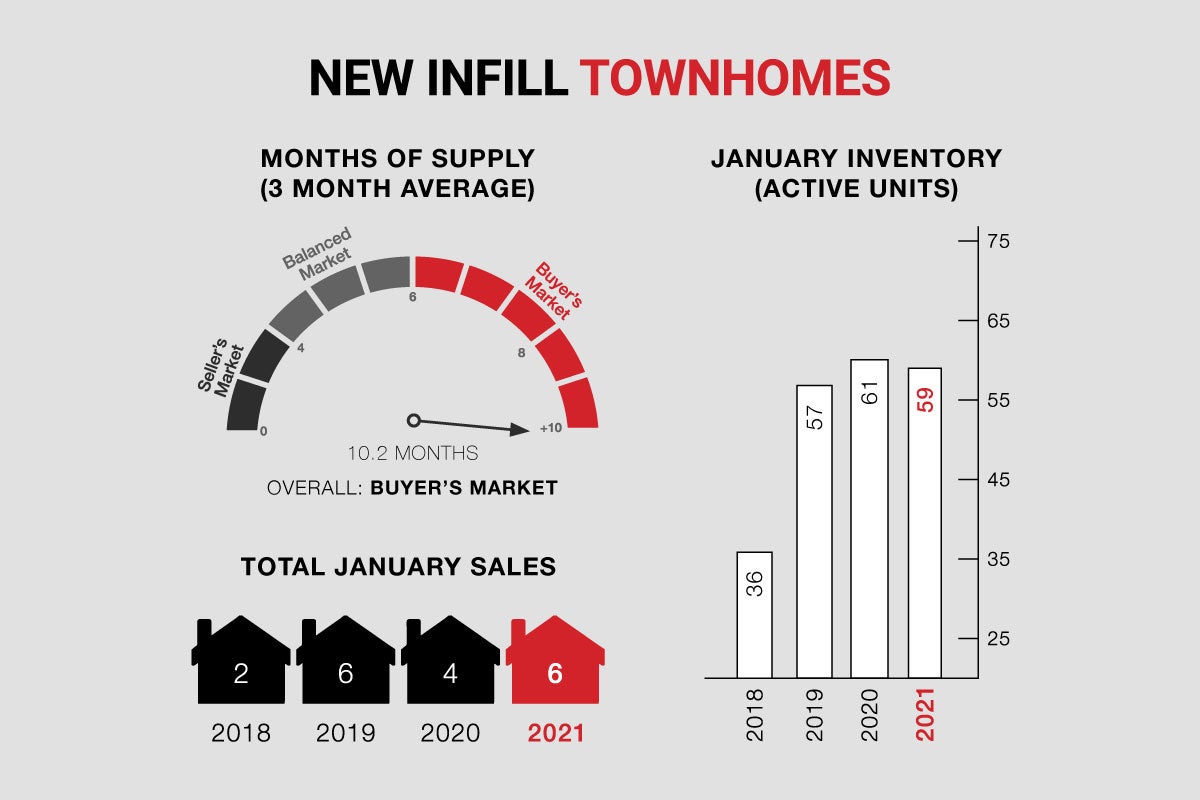 CALGARY MARKET UPDATE (CREB)
CREB, February 1, 2021
- January sales were the highest they have been for the month since 2014, as housing market momentum from the end of 2020 carried over into the start of 2021.
Sales activity improved across all product types and across all price ranges.
"Discount lending rates are exceptionally low, which is likely attracting all types of buyers back into the market," said CREB® chief economist Ann-Marie Lurie.
"New listings in the market were also slightly higher than what was available over the past two months, which is providing more options to purchasers."
January's new listings were 2,246 relative to the 1,208 sales in the market, causing inventories to edge up over December levels. These types of movements are typical for January, but 2021 is starting the year with 4,035 units in inventory. This is far lower than the past six years.
Benchmark prices remained at levels relatively consistent with prices recorded at the end of 2020, but they reflect a year-over-year gain just below two percent.
Average and median prices recorded higher year-over-year gains, likely due to larger gains in sales in the higher end of the market. Those segments do not have the same inventory constraints as lower-priced product.