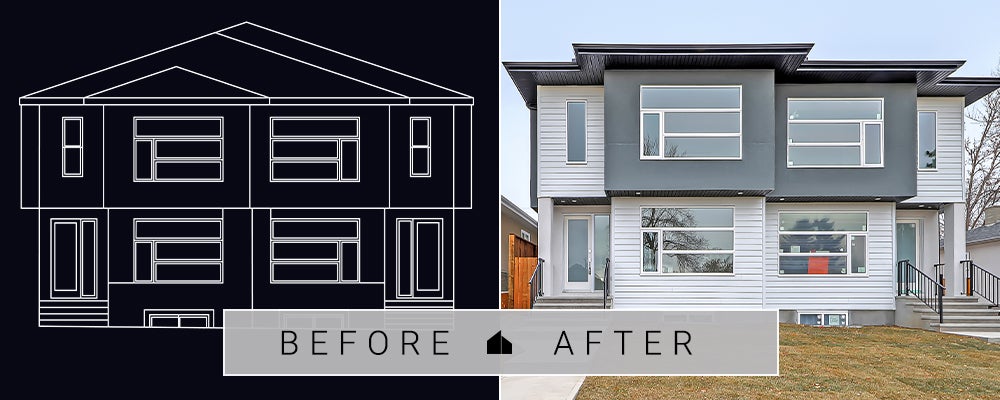 Whether you consistently keep tabs on upcoming and new projects hitting the market
or just browse from time to time with very little research, you'll notice it's not uncommon for new infill properties to hit the market before they are complete. In fact, at times, they will be live on the MLS before there is even a hole in the ground.
Sometimes, the absence of stunning HDR photos can deter and lead many to overlook these options. However, for those who are willing to use their imagination to picture a final product, there are quite a few benefits to purchasing your new infill or new townhome before it is complete:
Pricing Incentives
Often builders will promote one or a handful of units at a reduced price before the entire project is complete. Generally, once the "reduced" units sell, the prices will rise for the remaining inventory. For some projects, a certain number of units need to be pre-sold before construction can begin, and other times it is simply an incentive to purchase the home over others.
Option for Customization
Perhaps one of the most enticing parts about buying pre-sale is having the option to customize your finish selections. How many show homes have you walked through and LOVED the floorplan but hated the finishes? Well, this is a great alternative. Buying pre-sale will give you the option to choose finishes that you love - if you get in early enough, there may even be the option to tweak small portions of the floorplan.
Plan Your Move
Moving is busy enough - remove the stress of rushing it by buying pre-sale. You will have time to plan the sale of your home strategically and plenty of time to prepare and pack your belongings for the big move.
You Get a Brand-New Home
You don't have to worry about how many people have wandered through for showings and open houses if you buy your home while under construction. The home is all yours, and it is brand-spankin'-new.
So next time you are browsing the MLS or Realtor.ca, don't skip right past the listing with a rendering or a black and white line drawing as the feature image! Dig a little bit deeper, and you may just find your dream home!