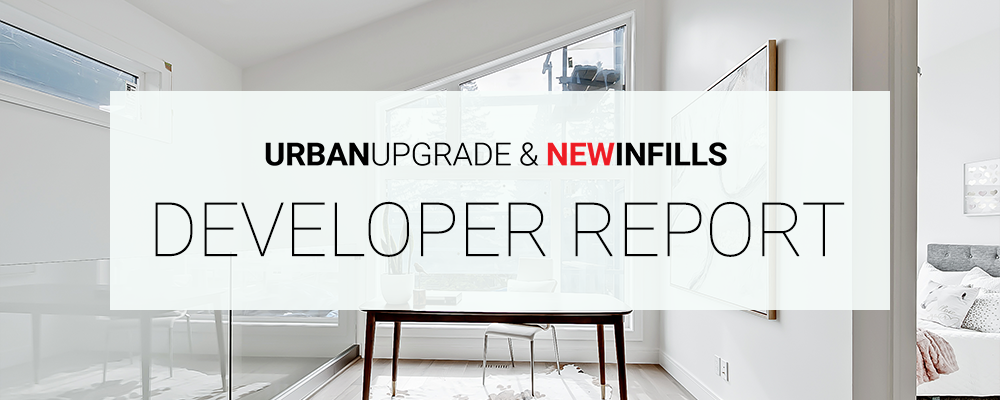 New infill sales continue at a strong pace while inventory holds steady, entering the Spring selling season.
Single-family new infills posted 43 sales during the month of February, up from last month's 37 sales and almost on par with last year's 44 sales.
Single-family new infill inventory remains at 120 active listings, on-par with last month but down from the 144 active listings recorded at this time last year.
New infill townhomes posted 15 sales during the month of February, up considerably from the 10 sales recorded last month, but on-par with the 15 sales recorded in February of last year.
New infill townhome inventory currently sits at 25 active units for sale, up slightly from the 23 active units recorded last month but down considerably from the 69 active units recorded at this time last year.
With the Spring market now on our doorstep, we expect sales activity to hold a strong pace given the high volume of buyers currently in the marketplace. In this strong market, the largest restriction on new infill sales will be limited inventory.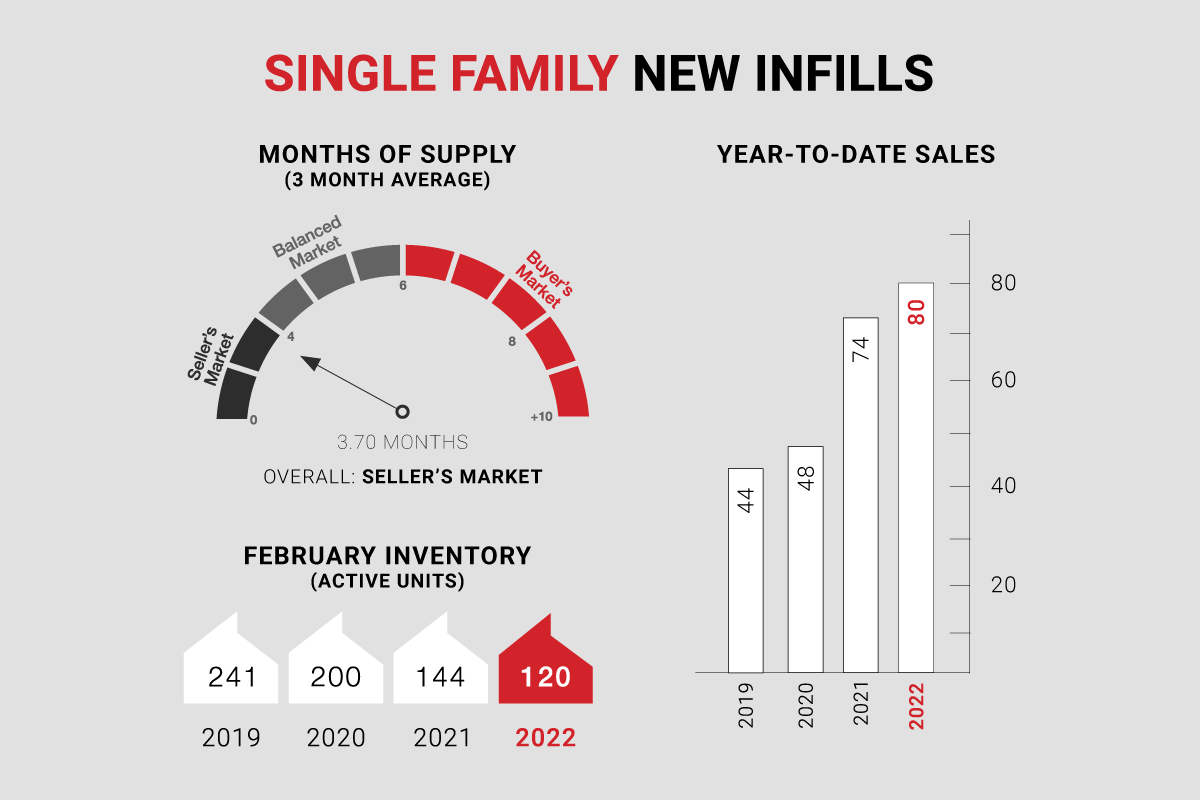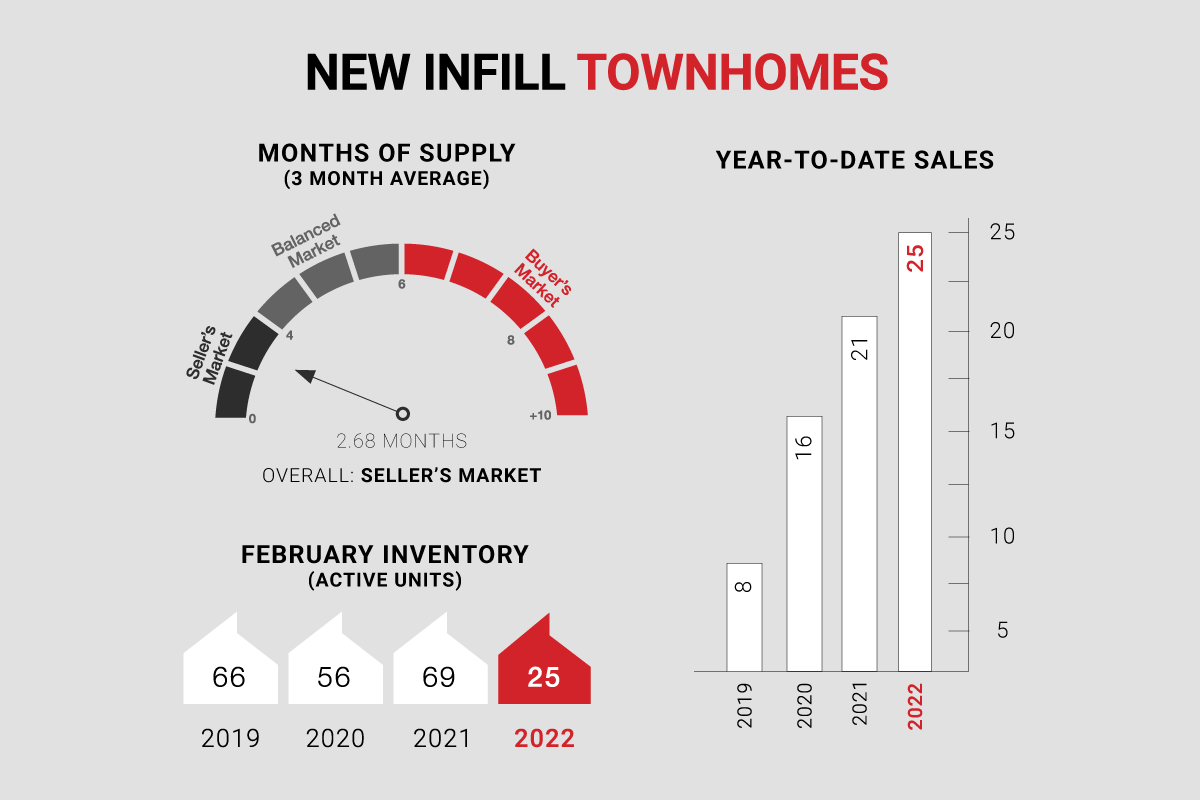 CALGARY MARKET UPDATE (CREB)
City of Calgary, March 1, 2022
– Thanks to a surge in new listings, sales activity reached a record high for the month of February with 3,305 sales. The rise in new listings caused adjusted inventories to rise above last month's levels. However, with only one month of supply, the market continues to favour the seller.
"Sales have been somewhat restricted by the lack of supply choice in the market. While sellers did respond with a record level of new listings this month, the demand has been so strong that the housing market continues to remain undersupplied causing further price gains," said CREB® Chief Economist Ann-Marie Lurie.
The total residential benchmark price for the city rose by nearly six percent over January levels and was over 16 percent higher than levels recorded last February. Much of the growth has been driven by the detached segment of the market which has not seen conditions this tight in over 15 years.
This is the fourth consecutive month that the market has dealt with conditions that are far tighter than what the city experienced last spring. While the gains in new listings will help provide choice to purchasers and eventually support more balanced conditions, it will take some time to work through the demand in the market.