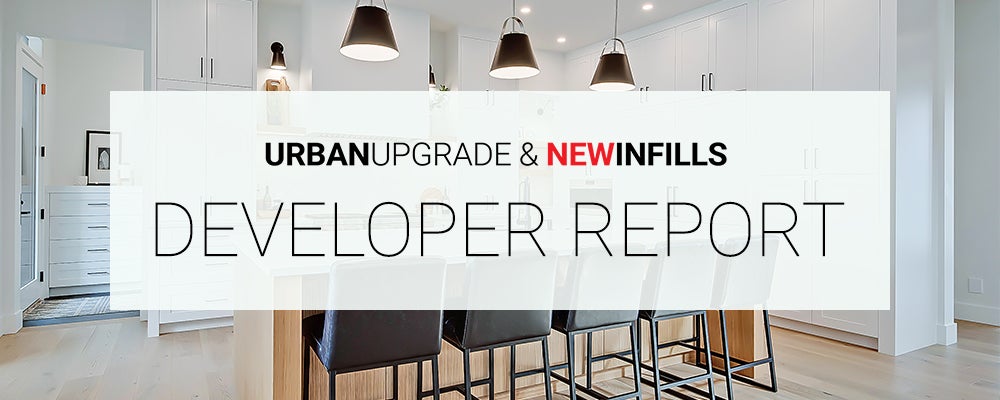 New infill sales maintain a strong pace as Calgary's hot real estate market forges ahead.
Single-family new infills posted 44 sales during the month of March, almost on par with last month's 43 sales and a couple shy of the 46 sales posted in March of last year.
Single-family new infill inventory has declined, to 117 active listings, slightly down from last month's 121 active listings and considerably down from last year's 154 active listings.
New infill townhomes posted 9 sales during the month of March, down from last month's 15 sales and considerably down from the 19 sales recorded in March of last year.
New infill townhome inventory currently sits at 19 active units for sale, down from the 25 active units recorded last month and considerably down from the 58 active units recorded at this time last year.
With supply restricted, prices continue to tick upwards, giving builders and developers some marginal relief as land prices and construction costs continue to surge. With interest rate hikes and higher prices on the horizon, it is questionable if we'll see any relief in demand over the coming months or even this year. At the moment, buyer demand for new infill homes is exceptionally high, with sales held back only by low inventory levels, especially for completed product.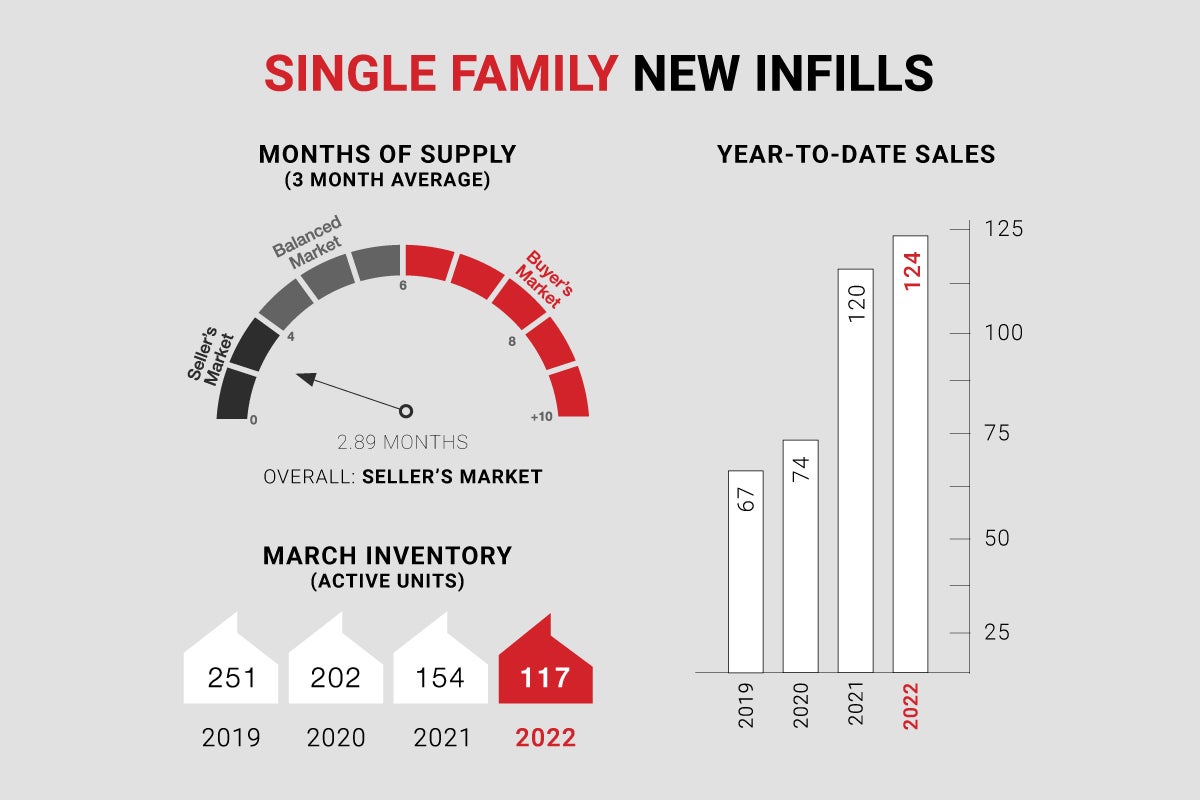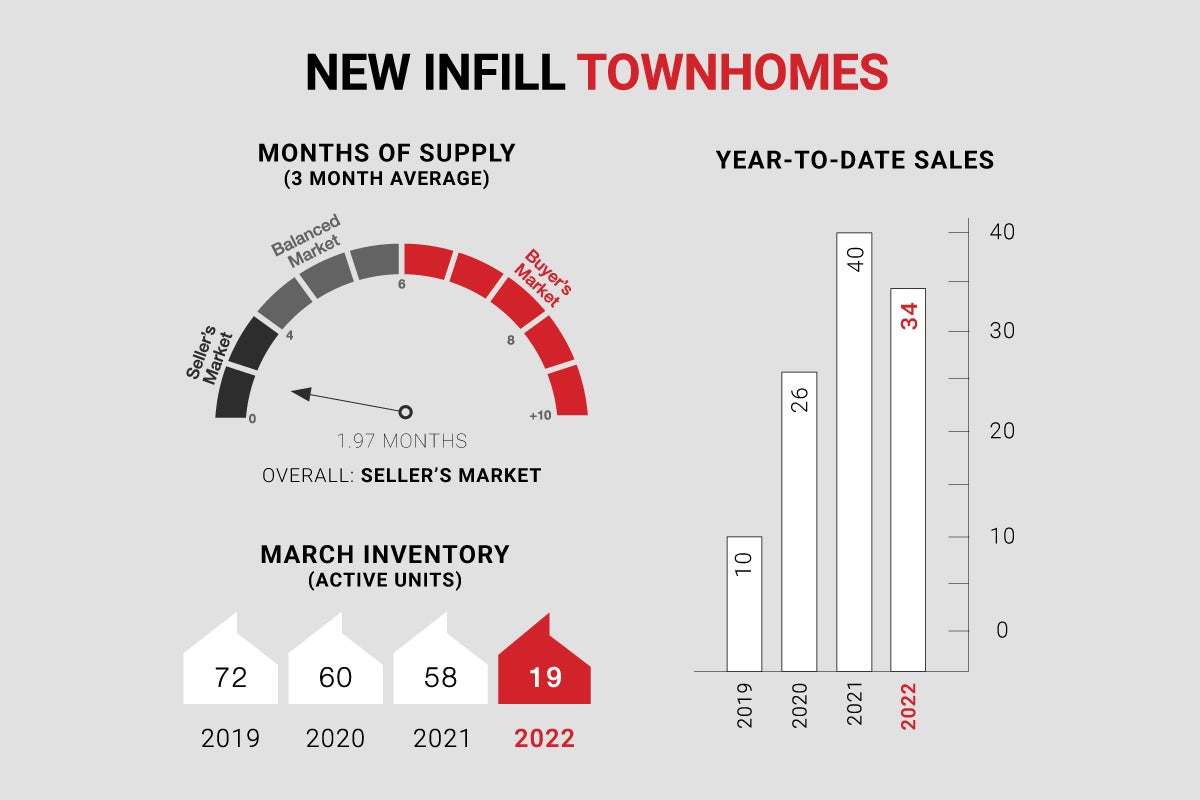 CALGARY MARKET UPDATE (CREB)
City of Calgary, April 1, 2022 - 
For the second month in a row, sales activity not only reached a monthly high but also hit new record highs for any given month. Gains occurred across every property type as they all hit new record highs.
An increase in new listings this month helped support the growth in sales activity. However, inventories have remained relatively low, ensuring the market continues to favour the seller.
"While supply levels have improved from levels seen over the past four months, inventory levels are still well below what we traditionally see in March, thanks to stronger than expected sales activity," said CREB® Chief Economist Ann-Marie Lurie. "With just over one month of supply in the market, the persistently tight market conditions continue to place significant upward pressure on prices."
With an unadjusted benchmark price of $518,600 this month, the monthly gain increased by another four per cent. After three consecutive gains, prices have risen by nearly $55,000 since December and currently sit nearly 18 per cent higher than last year's levels.
Despite the strong start to the year, price gains and rising lending rates are expected to weigh on demand in the second half of this year. Nonetheless, persistently tight conditions will likely continue to impact the market over the next several months.