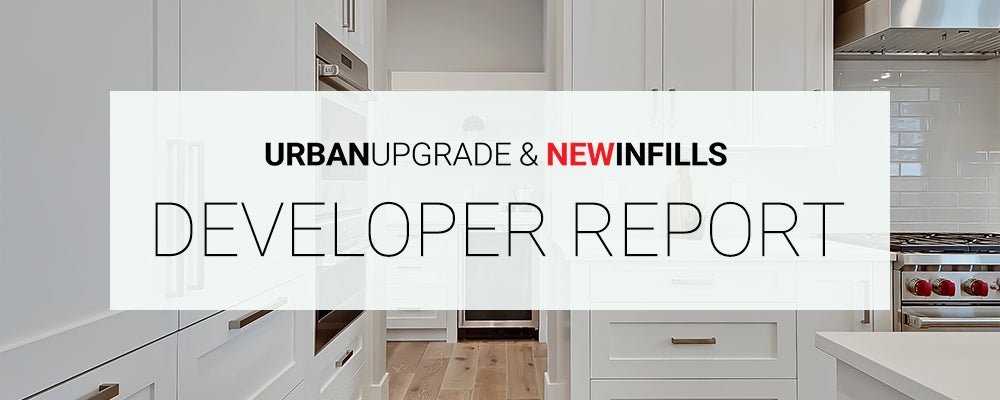 New infills start the year in strong fashion, with sales activity well above historical averages.
Single-family new infills posted 33 sales during the month of January, up considerably from the 14 sales recorded last month, only slightly down from the 37 sales posted in January of last year, and well above long-term averages for the month of January.
Single-family new infill inventory increased slightly, to 141 active listings, from 133 active listings recorded in December, also higher than the 120 active listings recorded at this time last year.
New infill townhomes posted 7 sales during the month of January, on par with sales recorded in December but down from the 10 sales recorded in January of last year. This is still well above long-term averages.
New infill townhome inventory has receded further, to 11 active units for sale, from 15 active units recorded last month and 23 active units recorded at this time last year. New infill townhome inventory is also well below long-term averages.
Unless we see an influx of inventory in the coming weeks, prices can be expected to remain steady at best as sales activity trends upwards heading into the Spring selling season.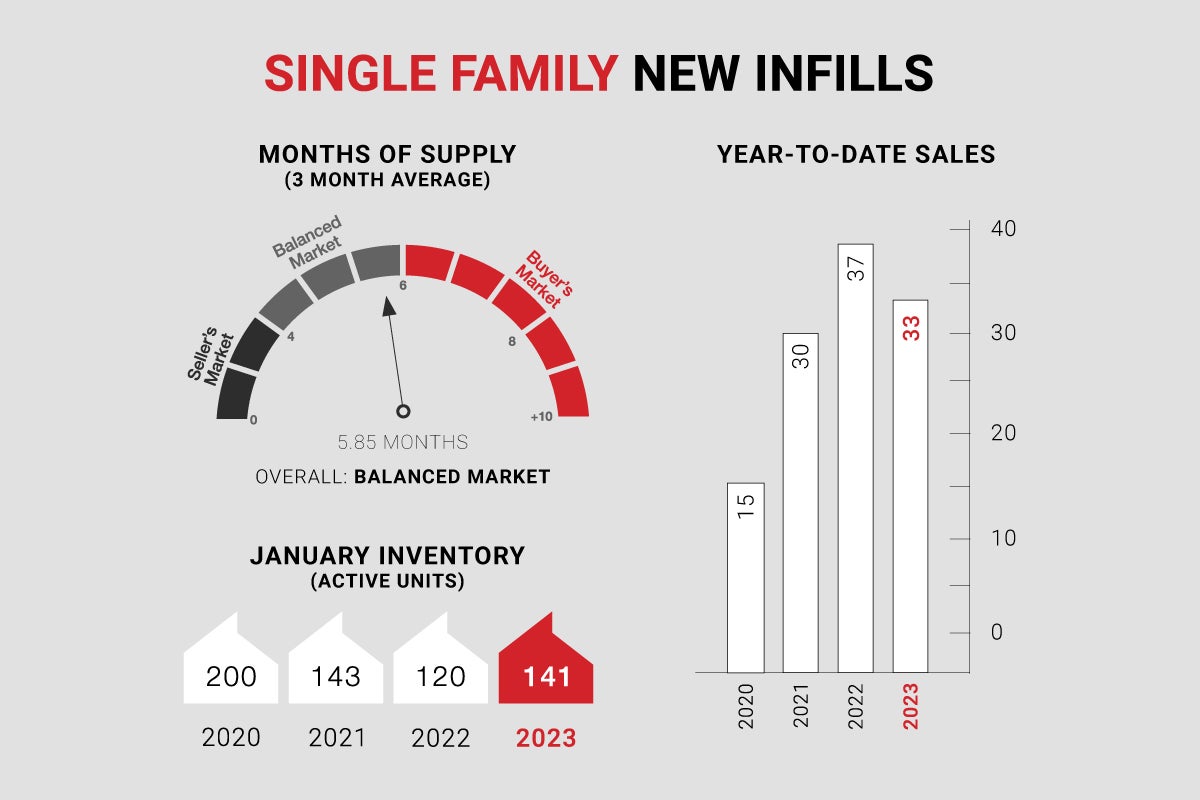 CALGARY MARKET UPDATE (CREB)
City of Calgary, February 1, 2023 -
The level of new listings in January fell to the lowest levels seen since the late 90s. While new listings fell in nearly every price range, the pace of decline was higher for lower-priced properties.
At the same time, sales activity did slow compared to the high levels reported last year but remained consistent with long-term trends. However, there has been a shift in the composition of sales, as detached homes only comprised 47 percent of all sales.
"Higher lending rates are causing many buyers to seek out lower-priced products in our market," said CREB® Chief Economist Ann-Marie Lurie. "However, the higher rates are likely also preventing some move-up activity in the market, impacting supply growth for lower-priced homes. This is causing differing conditions in the housing market based on price range."
With 2,451 units available in inventory, levels remain 43 percent lower than long-term trends for the month. While overall inventory levels are slightly lower than last January, there is significant variation by price range. Homes priced under $500,000 reported year-over-year inventory declines of nearly 30 percent, while inventory levels improved for homes prices above that level. Although conditions are not as tight as last year, lower supply levels are preventing a significant shift toward balanced conditions, and prices did trend up slightly over last month, breaking the seven consecutive month slide. As of January, the benchmark price reached $520,900, 5 percent higher than last January but still well below the May 2022 high of $546,000.