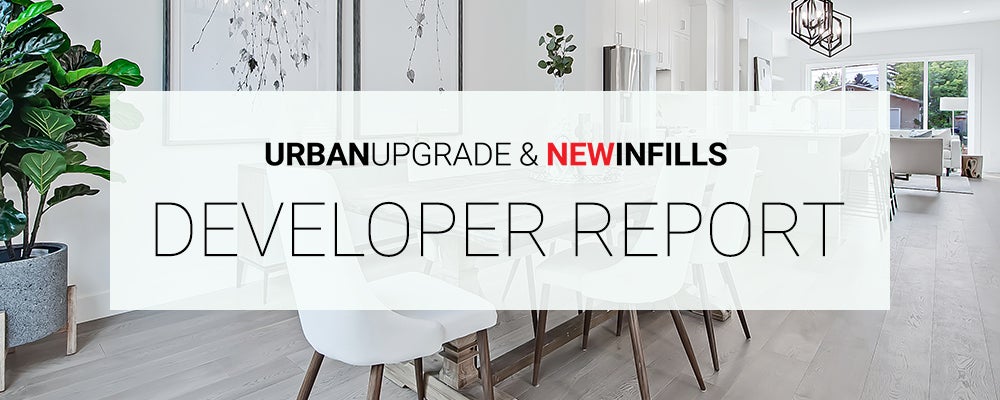 New infill inventory levels remain steady as sales continue to ease as per seasonal trends.
Single-family new infills posted 25 sales during the month of July, down from 35 sales recorded last month, but up from the 14 sales recorded in July of last year.
Single-family new infill inventory has increased to 151 active listings, from the 129 active listings recorded last month, up considerably from the 119 active listings recorded at this time last year.
New infill townhomes posted 6 sales during the month of July, up from the 4 sales recorded last month, and up considerably from the 2 sales recorded in July of last year.
New infill townhome inventory is down slightly, to 15 active units for sale, from 17 active units recorded last month, and down considerably from the 25 active units recorded at this time last year.
As months of supply begins to inch upwards, prices are still expected to continue a slow upward trend due to overall market inventory levels remaining low.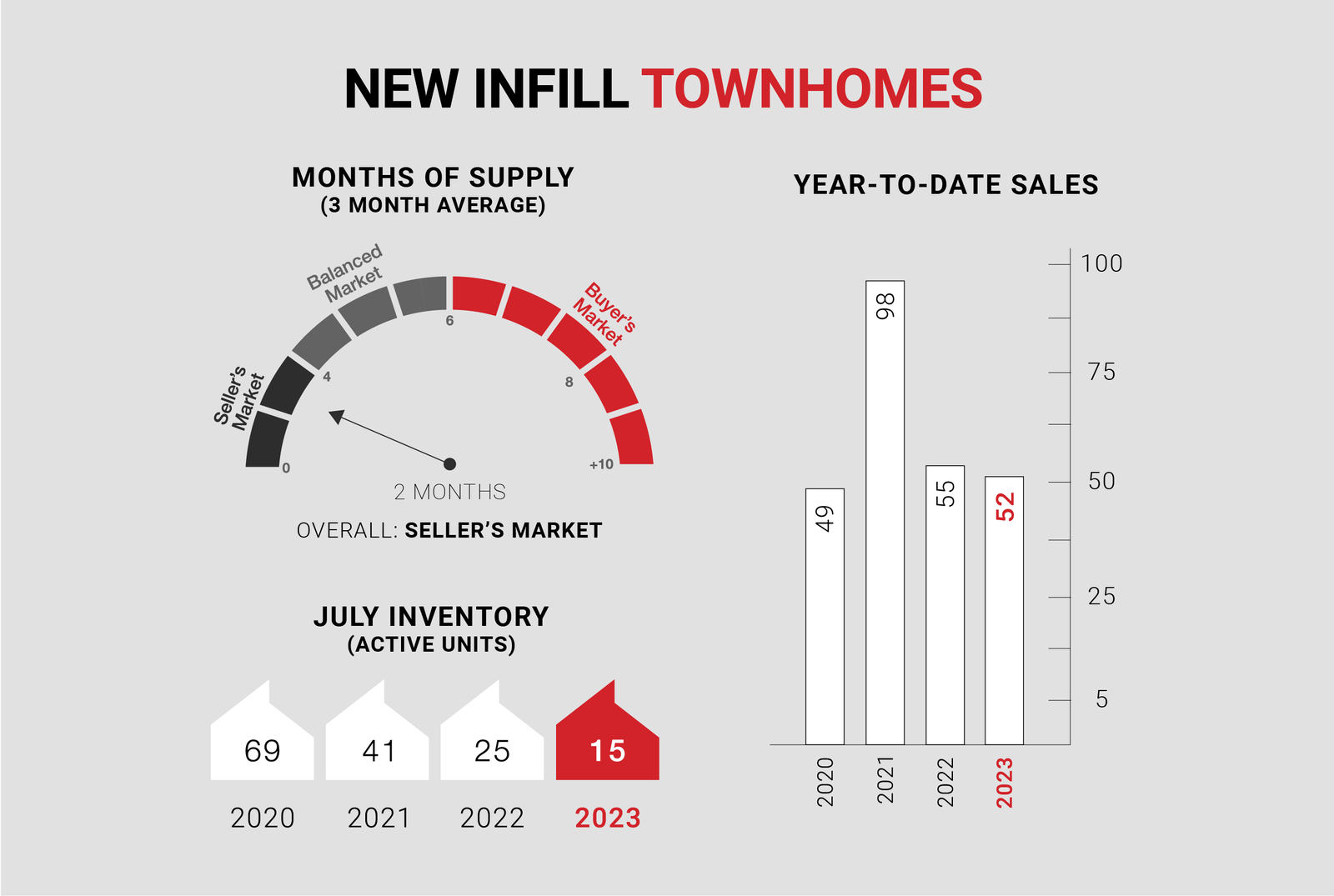 CALGARY MARKET UPDATE (CREB)
City of Calgary, August 1, 2023 -
 Rising rates had little impact on sales this month as the 2,647 sales represented a year-over-year gain of 18 per cent, reflecting the strongest July levels reported on record. The record-setting pace has been driven mainly by significant gains in the relatively affordable apartment condominium sector. Despite recent gains, year-to-date sales have declined by 19 per cent over last year.
In line with seasonal expectations, sales and new listings trended down compared to last month. However, this had minimal impact on inventory levels, which remained near the July record low set in 2006. With a sales-to-new-listings ratio of 82 per cent and a months of supply of 1.3 months, conditions continue to favour the seller.
"Continued migration to the province, along with our relative affordability, has supported the stronger demand for housing despite higher lending rates," said CREB® Chief Economist Ann-Marie Lurie. "At the same time, we continue to struggle with supply in the resale, new home and rental markets resulting in further upward pressure on home prices."
In July, the unadjusted total residential benchmark price reached $567,700, marking the seventh consecutive monthly gain. Prices are now over four per cent higher than the previous peak in May of 2022.