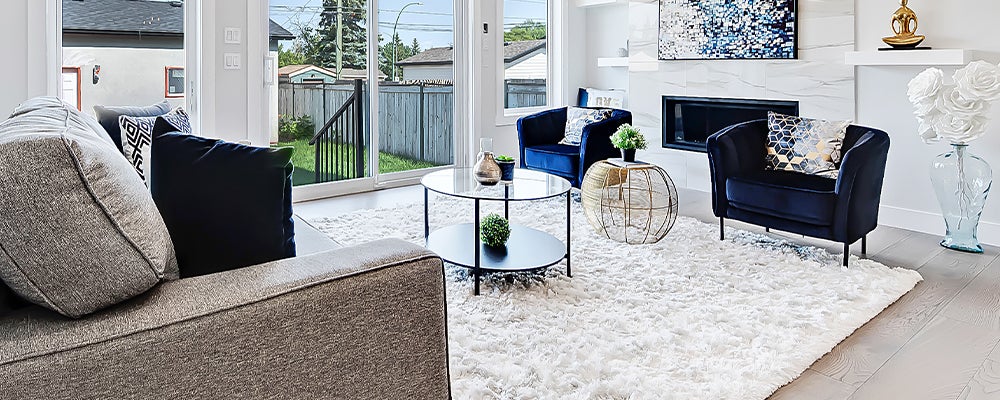 The power of "the rug" cannot be understated.
 Whether it's cowhide, shag, chunky wool, or vintage Moroccan, it's like the cherry on top of a beautiful design - the piece de resistance, if you will. It not only finishes the room, but it can also offer comfort and warmth to an otherwise minimalistic space or bring focus to an eclectic interior. So when it comes to decorating goals, the right size rug for your space can make or break the aesthetic. But have no fear, we are here (to help)!
First, there are no one-size-fits-all rug rules, BUT there are some guidelines recommended by interior designers everywhere. Using a few standard rug sizes, let's take a look at some layout options to find the right rug size for your space. 
Option #1 - All Furniture on Rug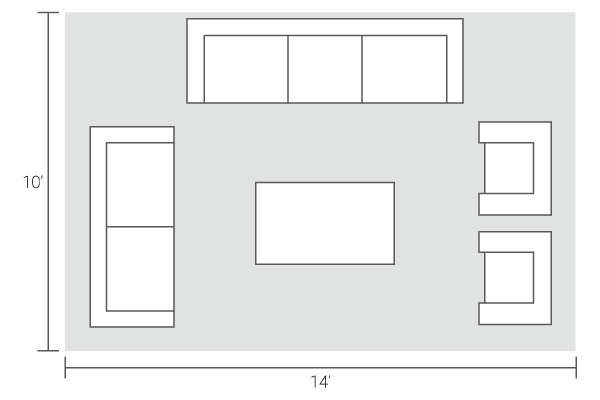 Tip: The area rug should NOT touch the walls. There should be 4" - 12" between the wall and rug.
Option #2 - Front Legs On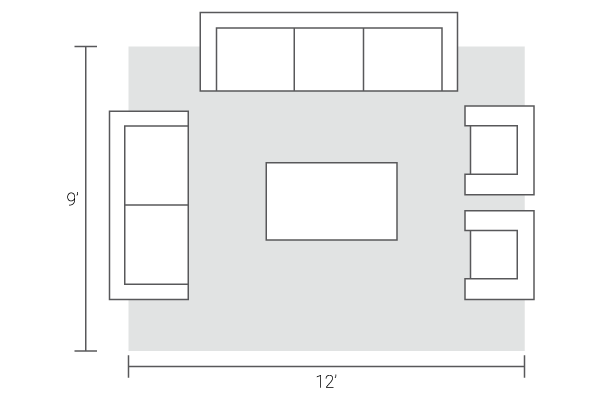 Tip: It doesn't matter how far under the furniture the rug reaches as long as it doesn't sit under the back legs.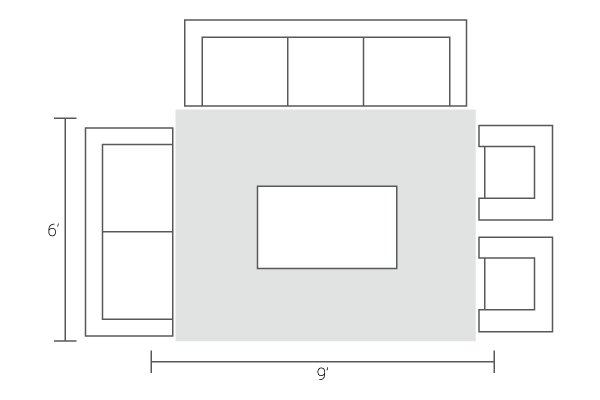 Tip: There should be 2" of exposed floor between the furniture and the edge of the rug.
At the end of the day, interior decorating is all about what you love and what makes your house feel like a home to you. We encourage you to have fun, be bold, and buy that rug you love! Your home should be filled with pieces that bring you joy, as Marie Kondo would say.

If these tips and tricks inspired you, tag us in a picture of your decorated space on Instagram, and let us know which of the layout options worked for you. We would love to hear from you!
Follow us on IG:
@urbanupgrade
@newinfills.ca