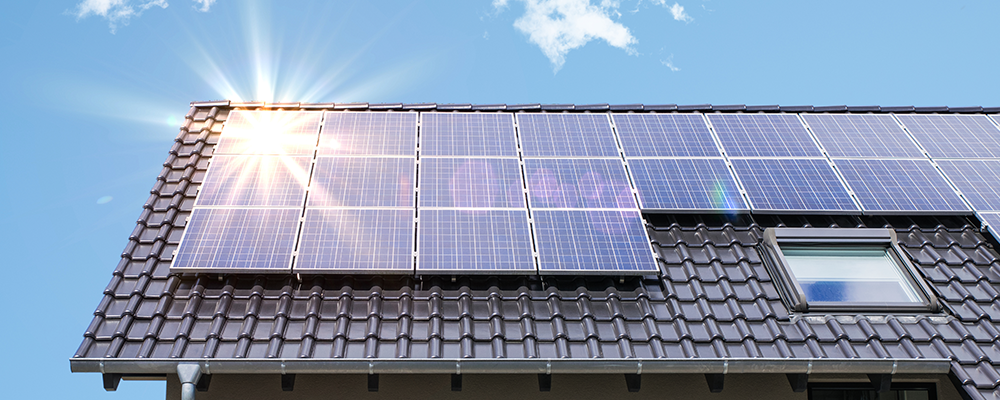 WHAT IS NET ZERO?
Net Zero [noun]
net-ze·ro | \ ˈnet-ˈzē-(ˌ)rō
:: A target of completely negating the amount of greenhouse gasses produced by human activity, to be achieved by reducing emissions and implementing methods of absorbing emissions (like excess carbon dioxide) from the atmosphere.
CALGARY'S GOAL: NET ZERO BY 2050
In November 2021, Calgary declared a climate emergency and set a target of being a net zero city by 2050. This means that over the next 28 years, the city will shift away from technologies that produce greenhouse gas emissions while also utilizing methods to remove emissions from the atmosphere. Other large cities and countries worldwide (including Canada) are enacting similar strategies to help combat climate change and setting a similar goal of being net zero by 2050.
HOW THIS AFFECTS THE HOUSING INDUSTRY
To meet net zero targets, Calgary will need to make significant changes to both new and existing buildings over the next 28 years. According to the city, "natural gas and electricity used in Calgary's residential, commercial, institutional, and industrial buildings make up about two-thirds of total emissions generated in Calgary." Accordingly, changing energy use in buildings will make the most significant dent in Calgary's emissions. Therefore, the city will endeavour to make all residential homes in Calgary net zero by 2050.
WHAT IS A "NET ZERO HOME"?
Net zero homes use the latest in green building techniques and technology to produce as much energy as they consume annually. A net zero home is up to 80% more efficient than the average new home being built today. Net zero homes also cost quite a bit more to construct, although the exact figure depends on the size and type of home.
Basic Features of a Net Zero Home Include:
• A heating/cooling system that uses an air-source heat pump and heat pump water heater
• Double coated, triple pane windows
• Solar panels
• Heat recovery ventilator (HRV)
• Energy-efficient appliances
• Additional insulation to create an airtight envelope
• LED lighting
• Independent third-party testing to ensure standards are being met or exceeded
WHAT IS A "NET ZERO READY" HOME?
While often confused with net zero, a "net zero ready" home is built efficiently but doesn't include on-site renewable energy systems like solar panels. Essentially, it's a home that will easily convert to net zero in the future. Requiring all new homes be built to a "net zero ready" standard is likely the first step the city will take to reach their climate goals.
WHAT CHANGES ARE COMING AND WHEN?
While, at this point, we don't have concrete information on how the net zero plan will roll out, we are confident that changes are coming to the housing industry by 2030.
Early expectations are that sometime between 2028 and 2030, the city will require that all new homes be built "net zero ready," which will make converting to net zero more effortless and quicker when the time comes. Accordingly, we are expecting Alberta building codes to be updated between now and 2030 to require things like rough-ins for solar panels, airtight envelopes, high-efficiency appliances, and energy savings calculations in place ahead of time. However, the exact details of this are still to be determined.
Sometime before 2030, we also expect to see financial incentives come from the federal level to encourage existing homeowners and commercial property owners to invest in green energy and get their properties to net zero by 2050. We expect to see incentives on items like window replacements, heating system upgrades, solar panel installations, and building envelope upgrades, among others.
Then, sometime before 2050, it is expected that all new homes will be required to be built as net zero, and all existing homes may also be required to convert to net zero. This would be a large endeavour, so only time will tell how this will look exactly.
SO HOW DOES THIS AFFECT ME 

NOW

?
While more information and detailed plans for residential housing are yet to come, it's never too early to start thinking about how the move toward net zero will affect you.
RENOVATING OR MAKING UPGRADES TO YOUR HOME?
If you are considering renovating or upgrading things like your heating system or windows, you may wish to do so with an eye toward net zero. Investing in green technology now may pay off for you in the future if changes become mandatory. Similarly, upcoming grants or rebates may allow you to incorporate green technology at a lower cost than you think in the coming years. Postponing your renovations by a year or two may allow you to take advantage of financial incentives if they do come as we expect they will.
If you are buying a new home, ask your home builder about their building standards. Some more prominent homebuilders like Jayman are already incorporating green technologies like solar panels and offering packages to build net zero ready or even fully net zero. Other more prominent suburban homebuilders are likely to follow suit well before changes are mandated by the city. Although most of the green initiatives are being embraced by suburban builders, it is important to note that even smaller homebuilders (like most of Calgary's inner-city infill builders) will be required to adapt to new net zero standards in the coming years as well. You may want to know where your new home stands on energy efficiency and what would be required in the future to make it net zero.
CONCERNED ABOUT RESALE VALUE?
As the concept of net zero becomes more widely known and accepted, and more information becomes available about how this will specifically affect residential housing, consumers are likely to start asking for more green technology and net zero or net zero ready construction. This means that a home's resale value in the future is likely to be affected by the green technology used in its construction (or lack thereof).
RESIDENTIAL SOLAR CALCULATOR
Curious about solar panels? Wondering how much it would cost to install and how many your house would need? The City of Calgary has a helpful 
online tool
 to use as a starting point if you're considering investing in solar panels in the near future.
---
Net Zero in Calgary is still a new concept, with new information expected to come forward very soon. Stay tuned for updates as they become available!