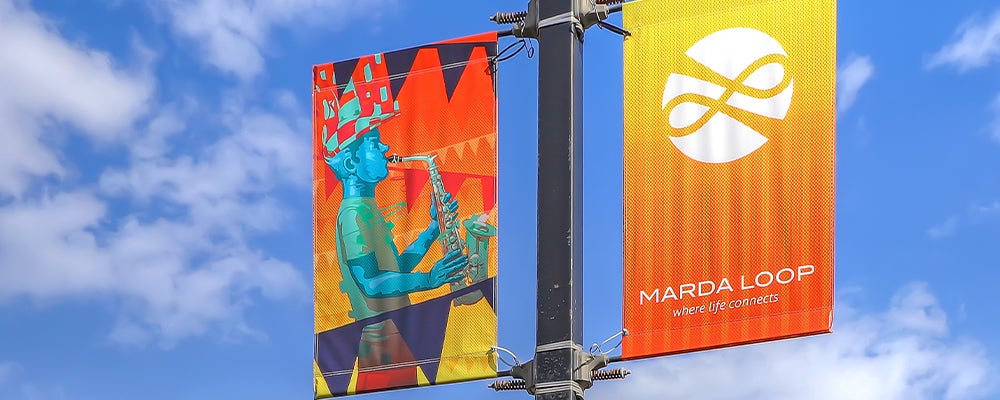 THESE COMMUNITIES ARE HOT, HOT, HOT! If you're looking to invest in the hottest infill communities, you're in the right place.
Four communities are topping the charts in demand within Calgary's inner-city, and it's easy to see why if you've ever visited. Each community is conveniently near the downtown core, local shops and markets, and incredible outdoor amenities.
Offering unique opportunities for community growth and improvement, these communities are understandably sought after and rapidly developing and improving. That being said, these areas are extra special because, despite the growth, they have a rare ability to remain focused on local businesses, maintaining quiet streets, and preserving that hometown feeling.
Let's get started! ::drumroll, please::
Altadore is a community with it all - beautiful, vibrant, well established and phenomenally located. An Inner-City SW Community, bordered to the North by 34th Ave, South by 50th Ave, East by 14th St, River park and West by Crowchild Trail. Altadore offers a quick transit or bike ride to downtown for those who work and play in the downtown core. Central and accessible, Altadore is a much sought-after community in Calgary.
Established in the 1950s, Altadore is primarily a single-family R-2 zoned community with old bungalows giving way at a rapid pace to new infills and large estate homes. You can find higher-density apartments and townhouses at the community's northern edge. A variety of listings, new and old, can be found in this revitalized and vibrant community as it continues to see fresh change and development.
Altadore is great for people who love the outdoors as River Park and Sandy Beach border it. River Park is home to an enormous off-leash dog park, coveted Calgary-wide by dog owners. Enjoy a BBQ or picnic beside the river or next to the playground after walking through River Park. Altadore residents are treated to a perfect spot to jump on the river in summer and join locals floating rafts past Sandy Beach to beat the heat.
Relax with friends afterwards at Garrison Pub and enjoy a cold drink and a warm atmosphere. With Marda Loop and Garrison Woods in such close proximity, Altadore residents enjoy easy access to shopping districts, popular elementary schools, and other great amenities. Enjoy park surroundings by playing frisbee, football, biking, jogging, walking your dog or relaxing on the grass with your favourite book. Recreational amenities such as the Altadore pool, tennis courts and a running track surround this wonderful area making it a great family community.
Bridgeland is bordered on the North by Renfrew and 5th Ave NE, to the East by Deerfoot Trail, to the South by the Bow River and to the West by Edmonton Trail. The area was originally referred to as "Germantown" since Russian-German immigrants inhabited it during the city's first population boom in the 1880s. The area has a colourful history and has been a bit more accessible since the early days when the only way to get to Bridgeland was by ferry across the river! This community is named for the Dominion Bridge Company, operating nearby in the early 1900s.
Beautiful gardens and fruit trees have always flourished in this riverside community's rich glacial soil deposits, as evidenced during the community's annual garden tour. Bridgeland's real estate is about two-thirds apartment and low- to mid-density condominium developments, with the remaining third comprised of single-detached homes. The City of Calgary adopted an Area Redevelopment Plan for the community in 2006 and has profited as a result.
This Downtown neighbourhood maintains an "inner-city" feeling without the hustle and traffic generally associated with downtown living. Many shops and services are available along 1st Ave NE, including the Bridgeland Market, a small-town style grocery store.
The community association has been in operation since 1908 and is one of the oldest in the city, recently building a brand new facility. They maintain sports fields and play host to many social programs and group functions. There are also tennis courts, baseball diamonds, off-leash dog parks, a frisbee golf course and many hiking and cycling paths through Tyndale or Tom Campbell's Hill Parks.
Two bridges link the community to the downtown core, the Langevin Bridge at 4th St NE and the Baines Bridge, leading across to St. George's Island, through the Calgary Zoo, and into the city core. Pedestrians and cyclists can also use the Bow River Pathway system with a pedestrian bridge at 5th Ave SE with plans for another bridge to link Bridgeland to planned developments on St. Patrick's Island and into the Riverwalk path system in the East Village.
The Bridgeland-Memorial LRT station is just to the South of the community, ready to whisk commuters downtown!
The community of Killarney, also referred to as Killarney/Glengarry, is bordered by 17th Ave to the North, 25a St SW to the East, Richmond Rd to the South, and 37th St SW to the West. Although the first subdivision plan for this area was registered in 1906, most of the development in the area occurred in the post-war 1950s. The community has been a popular area for developers since 2002, replacing the older structures with low- and medium-density infills. The City has an Area Development Plan in place to guide future plans.
Killarney has a very active community association, driving social events and seminars at the Killarney/Glengarry community hall and organizing neighbourhood clean-up initiatives twice a year. The Killarney Aquatic and Recreation Centre is home to swimming pools and other recreational activities, including dance, fitness and martial arts classes. There are two schools in the neighbourhood, Holy Name (K-6) and The Killarney School (K-6 Montessori), with two Junior High schools and a High School nearby. There is also an off-leash dog park just minutes away to the South, along with cycling and walking paths.
Shopping options for Killarney include Safeway and Wal-Mart to the North in the Westbrook Mall, as well as numerous shops along 17th Ave and 37th St SW, including cycle shops, wine and spirits shops, pizzerias, and Korean, Vietnamese, Thai and Himalayan restaurants.
The new Westbrook LRT station is just minutes away, and many transit routes and cycling and walking paths provide access to the downtown core in minutes.
26th Ave bounds South Calgary to the North, 14th St to the East, 20th St to the West and 34th Ave to the South and includes the popular Marda Loop business district. Established in 1914 on land annexed by the city in 1907, it was largely undeveloped until the 1950s. It is a mature neighbourhood with large trees and well-established parks and has attracted developers with modern infills, replacing the older original homes.
The Marda Loop Communities Association maintains an outdoor pool, tennis courts, beach volleyball courts, and skating rinks. They also operate numerous children's and Senior's programs and a community hall for social events and meetings. There are several smaller parks throughout the neighbourhood, but the largest is South Calgary Park, with soccer fields and baseball diamonds.
South Calgary is essentially a downtown neighbourhood, so access to the downtown core is an easy bike or quick transit trip away. The community is serviced by shops and restaurants along 14th St, including Nick's Steakhouse, M&M Meats and wine and spirits shops, and it's a short trip to Safeway and the numerous shops and services of the Marda Loop district to the South.