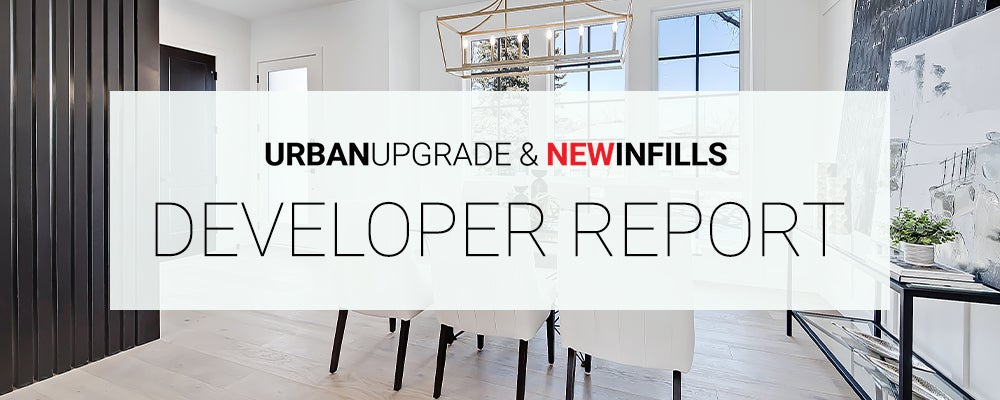 New infill sales soften as inventory levels remain relatively unchanged.
Single-family new infills posted 42 sales during the month of April, down from 54 sales recorded last month however up from 28 sales recorded in April of last year.
Single-family new infill inventory has eased, to 152 active listings, from 159 active listings recorded last month...